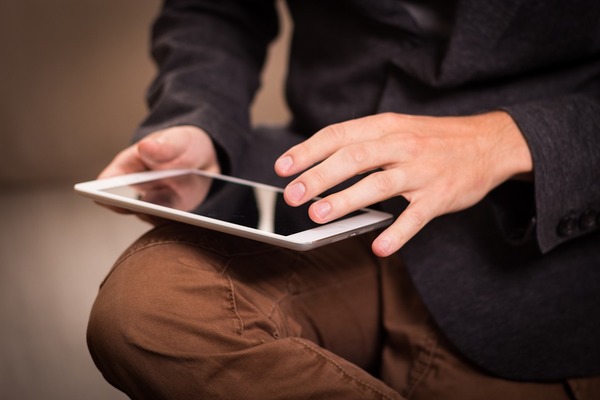 The transformation in the paradigm of learning methodologies has been intriguing. It started with blackboard learning moving to e-learning and then to m-learning. Absolutely, this revolution being quite interesting resulted into the transformation of the enterprises in terms of communication and learning approaches.

M-learning has been positively adapted by the business world. It's not only limited to mobile phones but tablets, iPhones, iPads and laptops are too considered as major contributors in mobile learning. At a workplace, it provides a great platform for collaborative learning by curbing all the geographical limitations.
Before moving on to benefits, it's first vital to understand the aspects of m-learning. M-learning is a medium which enables learning and sharing valuable information through applications installed on mobile devices by eliminating the need of classroom-oriented sessions. M-learning facilitates agility and access to information on the go.
Mobile learning offers lots of benefits which enterprises can leverage and utilize them to enhance the productivity. Below are few of them -
High flexibility for learners: M-learning offers high flexibility to the learners by allowing them to access the content anytime and anywhere.


Convenient and collaborative learning environment: It provides a great platform to interact and engage with the peers and to share the learning experience at their convenience.


Offline content delivery: M-learning provides an additional flexibility of viewing the content in offline mode during the absence of data connectivity using mobile devices.


Employee encouragement and morale boost: M-learning offers an excellent path for learners to learn and understand the content in their own style and pace – as some of them may be slow learners. This could result in proper understanding and boosting the morale of the employee.


Cost saving: Enabling m-learning within an enterprise can lead to cost saving of commutation and learning materials.
Adopting m-learning offers a significant opportunity to grow and provides an excellent learning platform beyond the traditional classroom environment. With more business dealt out of office, mobile learning will continue to grow and hence, enterprises should soon leverage m-learning for driving innovation at workplace and also for business transformation.
Furthermore, I believe that it's the right time to incorporate and experiment with m-learning. If you fail to do so, you are missing a great opportunity. In my next blog I will write about the solutions for getting better output from m-learning.