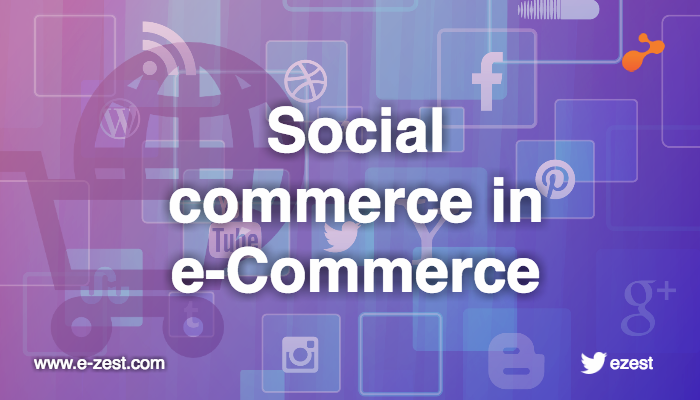 Though internet has been around since 1990, the rise of technology has accelerated in recent times with the proliferation of mobile devices. This trend has given rise to the era of online shopping on social media which as a result has sprouted a different type of purchasing behavior known as social commerce.
Social commerce refers to the e-Commerce transactions done using social networking platforms. Considering this trend various brand marketers are now leveraging these social platforms to push products in the form of posts. The marketers are also adding great and interactive content on social media to draw customer attention.

As the concept of social commerce is on the rise let's have a look at its categories:


Social shopping
Group buying
Participatory commerce
User-curated shopping
P2P sales
Sales through social network
Peer recommendations
These categories imply that there is a huge potential for social commerce at every touchpoint considering the stages of buying, selling and recommendations.

For brand marketers' social commerce is a fresh and innovative opportunity to increase their brand visibility and strengthen sales funnel through social channels. Using social commerce marketers can engage with their customers, generate profit and build the brand value all at the same time.

However, if brands are planning to integrate social commerce in their e-Commerce strategy then they should understand the core purpose of social media platforms and analyze the customer journey. Once you are able to understand the customer journey it is extremely simple then to implement various and unique social commerce strategy.

Social commerce is going to stay here for a while, so are you ready with a unique social commerce strategy?