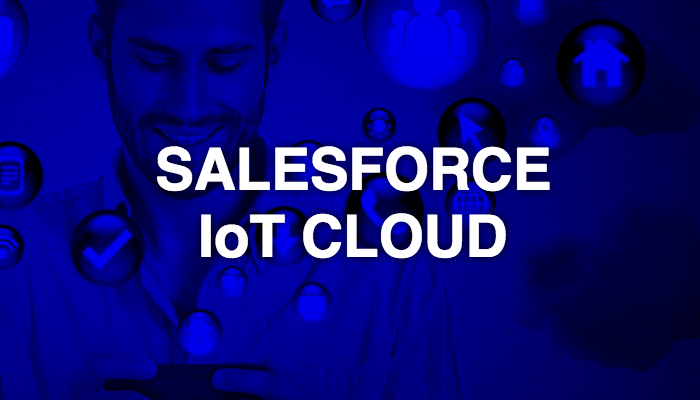 Introduction

The IoT sales cloud platform introduced by Salesforce is to store and process the Internet of Things (IoT) data. The Salesforce IoT cloud backed by Thunder is popularly called as a massive scalable real-time event processing engine.

IoT signifies the ability of connecting wide range of devices to internet right from your automobiles to traffic signals to home appliances and to light switches. As IoT connects to such type of devices, it is considered as to be part of cloud series.

IoT cloud developed by Salesforce, connects everything to Salesforce platform i.e. any device that sends or receives a digital message.

How IoT Salesforce cloud helps the business users?

With IoT the business users can gain a clearer perspective on the customer behavior without having any technical knowledge or the expertise of data analyst.

The Salesforce IoT cloud makes the data collection process seamless wherein no technical knowledge or dependency on the data analyst is required. It has an exclusive events processing engine to process billions of events per day. Furthermore, it enables the users to build rules considering the data and determine the actionable events.

The platform has output connectors integrated with it to enable the users to connect with any Salesforce cloud or any third-party system.

IoT Salesforce Cloud Security
Last but the most vital concern for the users is security. The Salesforce IoT cloud security framework is developed according to the other Salesforce platforms. However, as the IoT cloud is data format agnostic and product-agnostic too, it can send and receive data from any other devices such as Salesforce service clouds or any third-party systems.