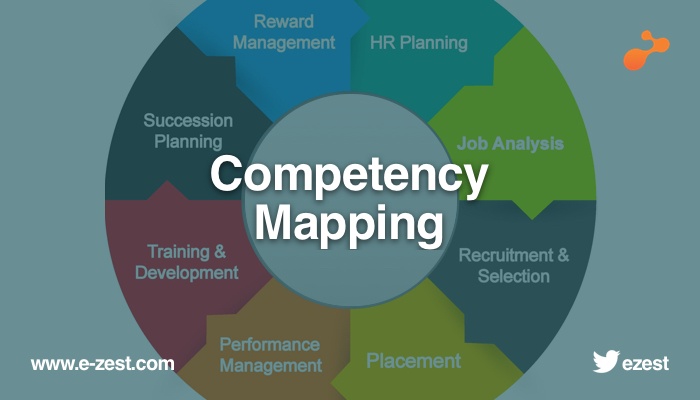 In today's competitive world, it is significant for organizations to grow at a significant pace to cope up with the latest developments in the market. And now organizations have realized that this growth depends on how capable their people are and to drive the success of future business, it is necessary to tap on the competencies and enhance them for industry growth. Now here comes the role of competency mapping.
Competency Mapping is a process to identify an individual's strengths and weakness. It also helps to identify key attributes and skills required for each position in an organization.
Competency mapping plays a vital role in recruiting, selecting and retaining right people for the organization. Using competency mapping report, an accurate job profile is created that is beneficial for the selection process and ultimately helps the organization to clarify roles and this form a basis of performance appraisal. It may also be used for internal rotation to determine whether team member is fit for another job role in the same organization. Most of the HR activities such as recruitment, selection, appraisal, trainings etc. are more effective when they are based on concrete competency mapping.
If the job profile is well defined, the whole recruitment process automatically becomes easy. It also makes candidates aware about the exact skills required for the job profile. Interviewer also knows the exact skill set to be looked for in the candidate. This results in long term association as the team member and organization are clear about the expectations from each other.
Competency mapping can be used to improve key performance areas by bridging the gap between actual and desired results. This analysis will help team member to effectively modify the working style in order to bridge the gap noticed in the performance and on the other hand this gap analysis report will help in determining training needs for the team members.
With the growing demands of the market each year, there would be increase in usage of competency mapping designs and will also help organization to outshine in their production and service domains indirectly through their employee betterment. This model can be very effective if it follows the road map of the organization's dynamics.