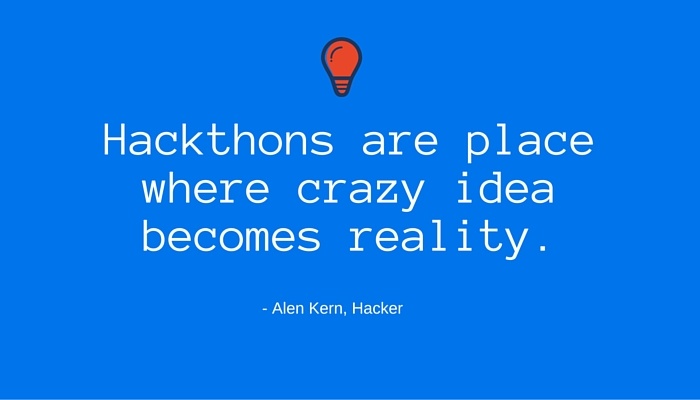 e-Zest is hosting its #HackathonPune 2016. It's giving an opportunity to the developers to explore and build amazing stuff.
But, the interesting question which comes to mind is "Why Hackathon?" Here are the 6 reasons why Hackathon will fire your imagination.
Discover something new: Hackathons can prove to be a great platform to experiment, test your ability and develop something excellent. So, do whatever it takes and build the application your own way.
Network with like-minded people: Hackathon is a place where you get to meet and interact with tech-savvy people. At hackathons you might also hit upon a great business opportunity, work on another project or an interview with the company.
Flourish your creativity: Numerous people try new things at Hackathon, so showcase your crazy concepts and do something which you have never tried before.
Win and get some cool ideas: If you win, you will get lot of exciting prizes. Apart from winning, hackathon is right context where you will definitely learn and share ideas. You will also get a good experience of what other individuals are doing.
Steal the show: You might be a great coder, but recognition is essential. Participating in Hackathon can let you to show what you really capable of and make you stand out of the crowd.
Fun: Hackathon is a 24 hours coding event, but its lot of fun and can give you a lifetime experience.
These are the reasons I believe in. There could be so many more! What do you think is the reason, one should be at hackathon? Let me know in the comments below!
If you are looking forward to devote time to live your passion then register here.