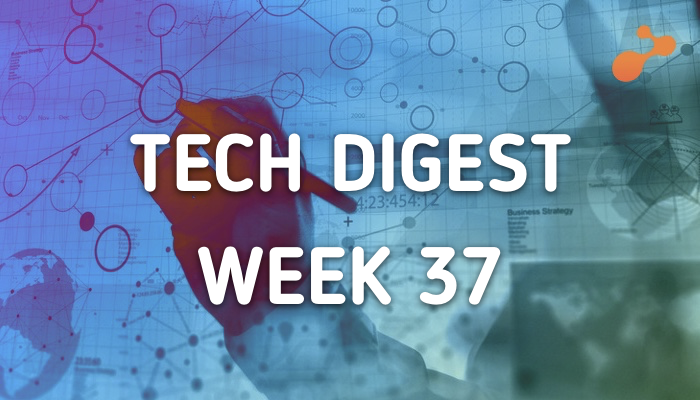 Cloud spurs hybrid adoption

Cloud computing is yet again transforming the way enterprises approach IT. The shift which started with SaaS applications is now rapidly sweeping across the data center with an increasing focus on hybrid cloud initiatives. Enterprises are turning to hybrid cloud for data archiving, disaster recovery and other applications.
Read more: https://hubs.ly/H08FfCb0
Enhance your enterprise mobility strategy

The mobile workforce is expected to grow exponentially by 2022 globally. This represents the whole workforce. As the major chunk of workforce transforms into a mobile workforce, companies are focusing on making this journey smooth by connecting business with mobile for fast delivery of solutions.
Read more: https://hubs.ly/H08Ffjb0
Digital disruption shapes big data

Flexibility is always required for data professionals, even more in today's industries where big data infrastructure is causing big changes in business practices. This digital disruption has an effect on how data engineering is evolving, making startups and big companies respond to changes to their big data architectures and data engineering processes.
Read more: https://hubs.ly/H08FfCM0
Enterprise collaboration truly depends on the adoption of right tools

Collaboration is an essential driver of growth, and cloud-based collaboration tools are now considered a must-have for successful businesses. Investing in enterprise collaboration and work management tools is critical to staying competitive. With more than 80% of collaboration and work management tools used across corporate, it's clear that business leaders have recognized the vital role these tools can play.
Read more: https://hubs.ly/H08FfjR0