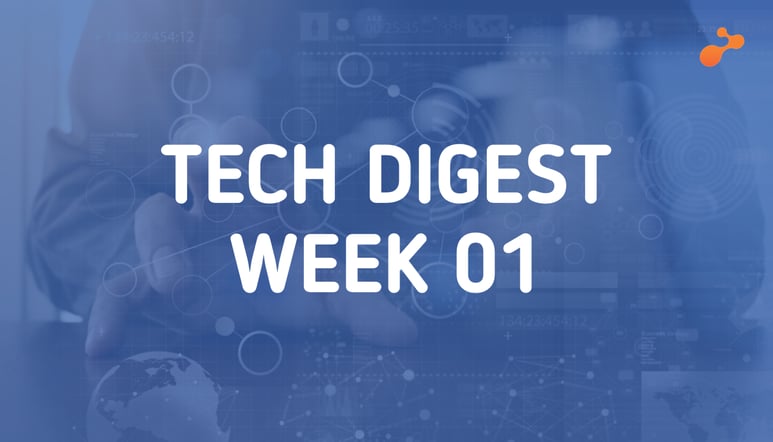 Conversion rate - The most important e-commerce metric for B2B sellers
Conversion rate or the number of visitors to a website that become actual online buyers is a fundamental e-commerce metric that is well understood by many online retailers. More than half of B2B sellers say it's important for them to know the percentage of visitors to their e-commerce site who convert to buyers, according to a new B2BecNews survey.
Read more: https://hubs.ly/H0g3hGR0
Cloud security in the healthcare industry
The healthcare cloud has been growing incredibly, becoming a more important element of health information technology (HIT). Since the cloud has been expanding so rapidly, this is the time to reconsider security in the healthcare industry and that means understanding the threat, reviewing best practices, and heightening awareness of emergent approaches.
Read more: https://hubs.ly/H0g3hYV0
Making BYOD secure
The way we work these days is changing. Employees want the freedom to work from anywhere, anytime and on any device. But with the flexibility to work comes the security issues. Here we look at some of the challenges that companies face and how they can keep their businesses secure and compliant while affording team members the flexibility to use their personal devices in the workplace.
Read more: https://hubs.ly/H0g3hZV0
How can big data be used in the logistics industry?
One of the key factors in the success of global businesses has been an efficient analysis of past performance, consumer data to improve products and increase customer satisfaction or operational data to improve efficiency and reduce cost. Since millions of packages move around the world in a day, a huge amount of data is generated which can be used to make processes more efficient.
Read more: https://hubs.ly/H0g3hN80
The future lies in human and technology collaboration
A person working alone can only accomplish so much. And the same is true of a machine. It's going to take humans and machines together to get the innovation we want and need. When we put the two together, that's when we accomplish more and create something new.
Read more: https://hubs.ly/H0dCKck0