A quick search on how to select a mobile app development partner will reveal tons of results. However, there are a few key aspects that you must evaluate to ensure that your product is in the right hands. Apart from the obvious ones, here are some pointers which will help you to select a mobile app development partner/vendor: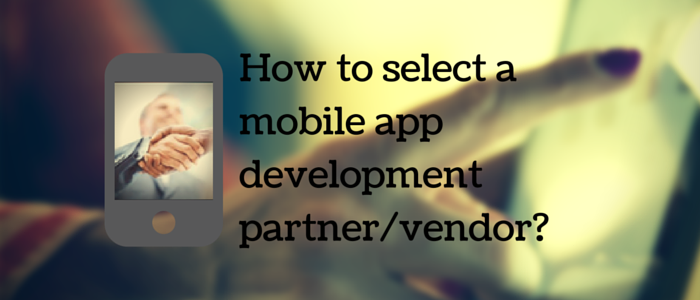 Governance model: A better structured governance model adds considerable overheads to the vendor. Most of the reviewers, approvers and higher managers are generally unbilled in vendor organizations. While comparing rates offered by vendors, see whether higher developer rates is supported by a better governance model. Also, check what you lose after the discounts. This ensures that you get more value in terms of experience, expertise and processes. This can keep you safe if your project is of a considerable size and duration.
Proposed technical solution: You may not be a technical expert but always ask "why?" about the proposed technology by the prospective vendors. There is a red flag if the proposed technology stack is offered:
To purely reduce the cost (the bid value)
Due to availability of skilled resources in a specific technology
Due to ensured reusability from previous work
Of course, it depends on multiple attributes such as your budget, preferences and expectations, but it is always better to discuss this topic in detail with the vendors. Opt for the best solution for your need.
Future proofing the app: Other than small utility apps, no mobile apps are ever standalone. Check the capability of the vendor to manage your backend & integration requirements (present and future). You would most likely want to integrate your mobile app with other systems in the future or even enhance its capabilities. Ensure that the vendor is capable to handle the future phases as well. Handing over the code base to next vendor will typically result in a blame game about existing code and recommendations to start everything afresh thereby increasing your costs.
So, these are the key areas which you should take care of while selecting vendors. If you found my blog useful, do comment and share it among your own networks.