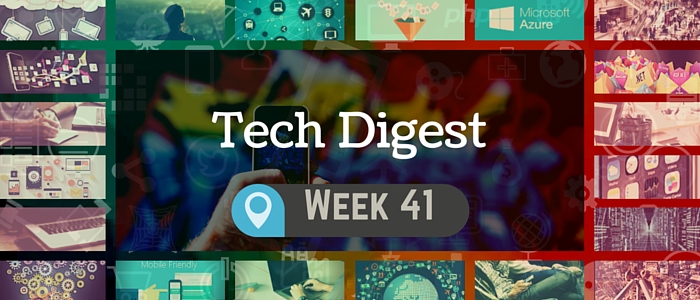 Amazon announces slew of product offerings at AWS re:Invent 2015
At the first keynote of re:Invent 2015, Amazon announced many new AWS service offerings. Clearly, Jeff Bezos sees a lot of potential in its cloud computing arm and is investing heavily to stave off competition from the likes of Microsoft, Google, IBM and Salesforce. The big announcements were QuickSight, Kinesis Firehose, Amazon Snowball and Amazon Inspector.
Read more: http://hubs.ly/H01gpkT0
Intel battling Parkinson's with Big Data
While Intel may not be known as a Big Data company like Microsoft and IBM are, the company is leveraging the technology for Parkinson's disease treatment research. Data is being collected from patients through Intel-designed devices. The analysis makes use of open-source platforms such as Cloudera CDH and is deployed on Intel-optimized cloud. The scientists use this to develop applications to measure disease and patient information.
Read more: http://hubs.ly/H01gpkZ0
Review of Android 6.0 Marshmallow
Google's mobile OS - Android - has matured a lot over the last couple of years. Already powering 1.4 billion devices, its app store Google Play has more than 1 billion active users. It is estimated that Android holds 82.8 percent of the global smartphone market. Android 6.0 Marshmallow will only serve to strengthen this trend. While there is no major overhaul, the update comes with small but important improvements. For instance, background tasks go into hibernation mode when not in use preserving the battery of Android phones.
Read more: http://hubs.ly/H01gpl50
Tips to foster Enterprise Collaboration
Collaboration can drive a lot of benefits for your business. According to a 2014 report in Australia, businesses which embrace collaboration are estimated to be worth A$46 billion to the Australian economy. Just by leveraging collaboration opportunities, businesses can add A$9.3 billion value to the local economy. Your business can follow five key tips to foster enterprise collaboration across different geographies, people and devices.
Read more: http://hubs.ly/H01gplg0