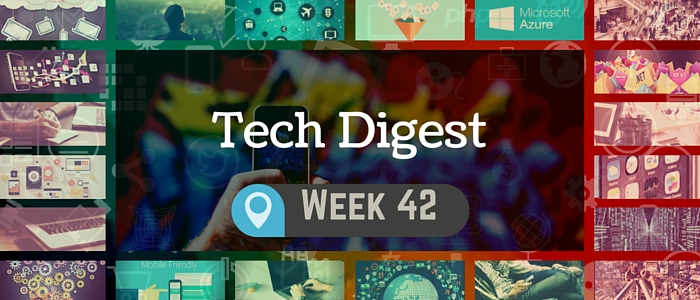 Dell-EMC merger aimed at the cloud
The recent record-breaking $67 billion Dell-EMC merger is an effort aimed at becoming a dominant force in the cloud computing market. While EMC is growing fast, players such as AWS and Azure are a growing threat to the company's distributed networked-server solution dominance.
Read more: http://hubs.ly/H01hJfG0
Big Data and the Middle East Refugee Crisis
The flight of refugees with no support infrastructure is a humanitarian crisis of the largest magnitude. Providing shelter, food and healthcare requires coordinated work amongst government, private and voluntary organizations. When tackling huge numbers like these, logistics plays a very crucial role. Big Data & Analytics are helping solve this problem in innovative and life-saving ways.
Read more: http://hubs.ly/H01hJg10
Enterprise Mobility Management market to hit $3.2 B by 2020
According to a recent study on the state of the Enterprise Mobility Management (EMM) market, the market is expected to see strong growth and hit $3.2 billion by 2020. The shift from enterprise client-server computing towards mobile applications and devices is driving growth in this market. The role of EMM will further expand as organizations address issues regarding security and management of mobile devices, applications and data.
Read more: http://hubs.ly/H01hJgv0
Video Collaboration in the Enterprise
Many enterprises have recognized the benefits of collaboration and productivity generated through face-to-face interactions powered by video communication tools. Several reasons have contributed to the rise of this trend. Distributed work forces, BYOD policies and communication-driven business process have all fostered video collaboration in the enterprise.
Read more: http://hubs.ly/H01hJgZ0