Which project management tool to opt is a choice as difficult as "to be or not to be" for managers. After paying for the tool, instead of managing the project, most of the time often goes in managing the tool itself– This is manager's nightmare.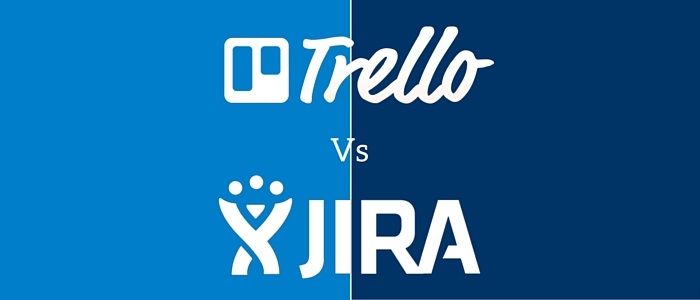 Problem Statement: To choose a project management tool that is compatible for Project-Issue-Task-Report.
To resolve this, there are certain criteria that should be considered before selecting the tool.
Project Management Methodology
Issue Tracking Mechanism
Task Management
Report Generation
Budget
In one of the projects, Trello and Jira were two candidates who could make up till final round for selection. We compared both the tools and their performance on the above criteria. Let's delve deeper.
Introduction
Trello: Trello is a collaboration tool that organizes your projects into boards. In just one glance, Trello dashboard tells you what's being worked on, who is working on which task, and where something is in a process.
Jira: JIRA Software offers flexible issue and project tracking for software teams.
After having a detailed look at both the tools and their performance (based on these criteria), this is what we found.
Criteria for selection

Trello

JIRA

Project Management Methodology

Trello is more suitable for Kanban methodology where user can create different boards and put cards in it. When it comes to define Sprints and manage backlogs, Trello needs high manual efforts. Figure1

In Jira, we can create Kanban boards as well as define sprints for our Agile based projects. Figure2

Issue Tracking Mechanism

In Trello, Issue tracking can be achieved by creating sub cards or by linking cards. To keep appropriate distinguish between task and bug; you need to define labels while creating cards.

In Jira, there are in-built categories as User Stories, Tasks, Bug. Bug can be linked to the task. Here Task as well as Bug is tracked based on time or progress.

For the issue tracking, Trello can be used when project size is small and functionality complexity is also low.

Task Management

Trello does not generate any unique ID with which a card can be tracked throughout the implementation cycle.

In Jira one task can be defined as User Story, Task or Bug. Each has unique identification ID.

Report Generation

For fetching reports from Trello additional plug-ins are required.

Report generation facility is available as part of package for Jira.Figure3

Budget

Trello is free tool. Trello may add pay-only features in the future, but everything that's free today will be free tomorrow and forever. Also, Trello claims not to make a for-pay feature that forces users to compromise on privacy, security, or portability.

Jira License [Hosted on cloud] cost is

| | |
| --- | --- |
| # users | Cost per month |
| Upto 10 users | $ 10 |
| 15 | $ 75 |
| 25 | $ 150 |
| 50 | $ 300 |
| 100 | $ 450 |

Jira Pricing Source: https://www.atlassian.com/software/jira/pricing/
Project Management Methodology: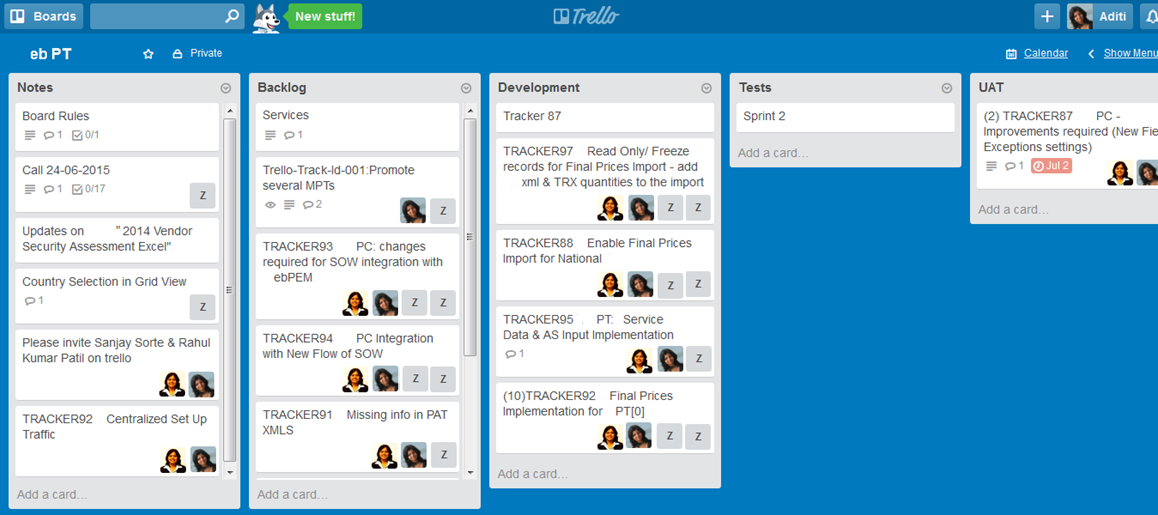 Figure1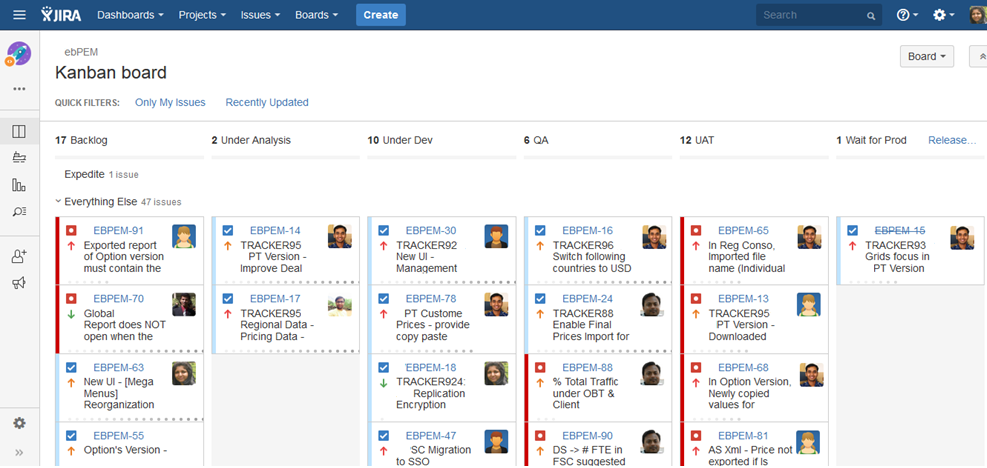 Figure2
Report Generation: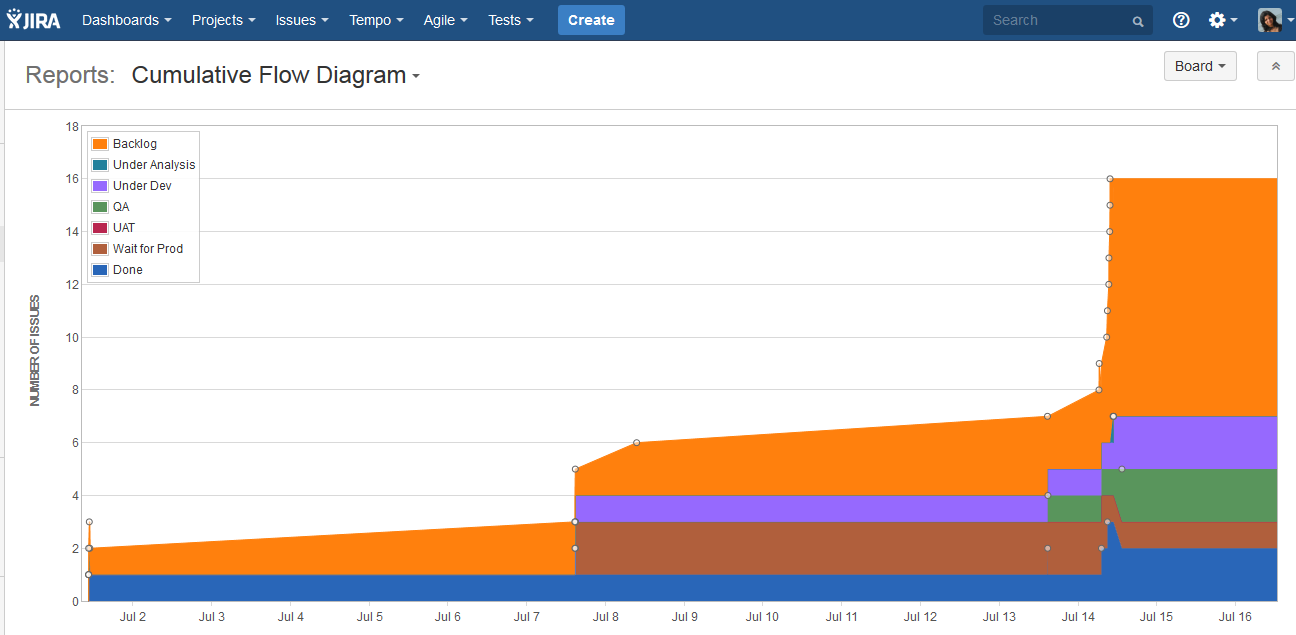 Figure3
Reference links: