The world is going crazy with 3D printing. Along with the Internet of Things (IoT), 3D printing is widely regarded as the technology which will truly be a game-changer for the world. Suddenly, everyone from doctors to engineers to chefs are turning expert printers. Fancy a 3D printed hamburger, eh?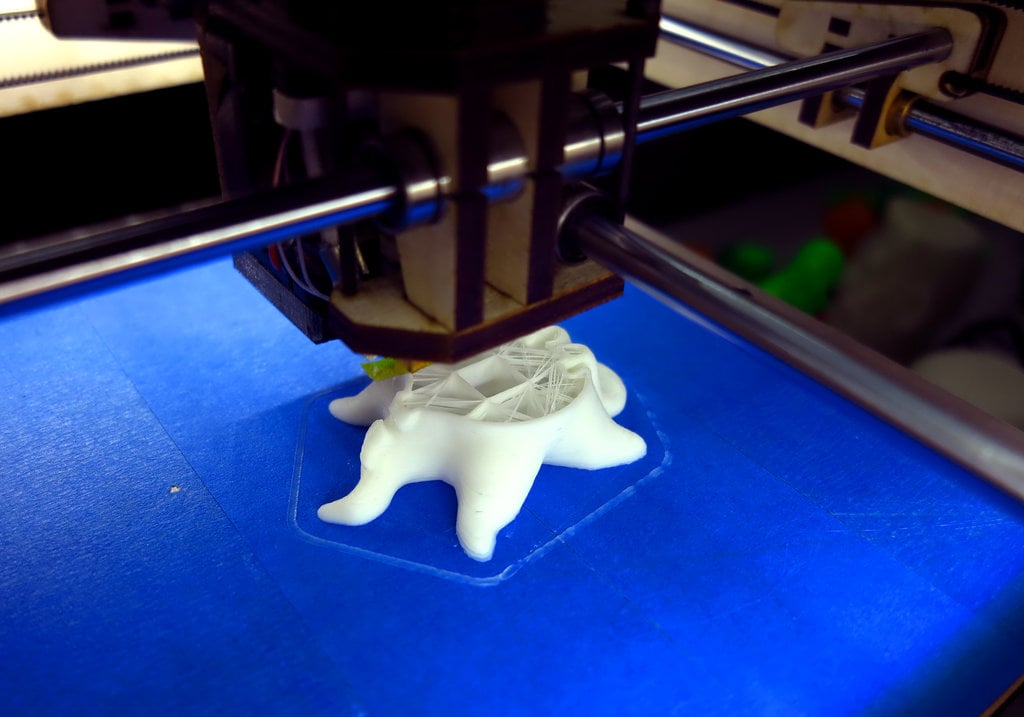 Many industries are already adopting 3D printing and rapid prototyping technologies to solve problems and reduce costs. So, let's do some crystal ball gazing and explore some potential applications of 3D printing:
1. 3D Printing as a Service (3DPaaS) - Driven by none other than NASA, the space organization is exploring 3DPaaS for rapid pre-prototyping. 3DPaaS can help engineers from NASA have access to peer reviews, design concept alternatives and approvals for the final prototype, Moreover, if they go the open source way, they can reduce time to build while minimizing costs.
The aircraft industry is also trying to put 3D printing to other uses such as printing complex parts.
2. 3D Printed Organs - Possibly, the most exciting possibility of the lot, 3D printing gives healthcare providers the ability to print body parts from the patient's cells. This can potentially save many lives as patients will no longer need to wait for potential organ donors. 3D printed prosthetics will also offer immense benefits to patients.
3. 3D Printing for the Automobile Industry - While some people are busy designing 3D printed cars, let's be a little more conservative here. 3D printing will save valuable time required for companies prototyping parts of the vehicle. Companies such as Ford and General Motors are already benefiting from this type of rapid prototyping.
4. 3D Printing in Manufacturing - I have already mentioned about the potential benefits 3D printing has for the manufacturing sector. In fact, it is the biggest and the most obvious use case for this technology.
5. Assorted Use Cases - The possibilities are really limitless when it comes to this technology. What can't you print using this technology? Apparels, guns, drones, instruments, artifacts anything you like. 3D printed pens are allowing you to literally create something out of nothing. Heck, these printers are even printing themselves out!
Can you think of more use cases? If yes, let us know in the comments below or tweet to us @ezest with #3DPrinting
(Photo: Deviantart)