The real value of enterprise applications is in its ability to integrate with other applications. This allows data to flow from one system to another without loss which gives better and clear picture of the work to be performed.
Office 365 Outlook group connectors enables teams to connect with multiple external applications.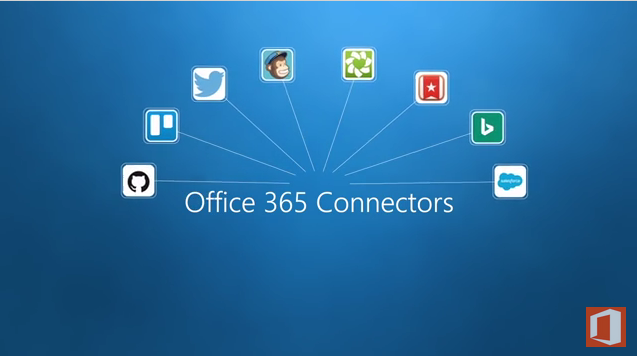 In today's world, professionals spend their day hoping from one application to another which include messaging apps, task management tools and project management systems to name a few. Such applications comprise of Trello, Wunderlist, Twitter and many more. However, to be able to access relevant content from these variety of applications these professionals end up signing on to different apps and URLs with different credentials for each account. This is not in the spirit of unified systems philosophy. Additionally, it adds to delay in accessing information and in some situation gives a reason for frustration.
Outlook Group Connectors bridges all these applications and users gets unified access to all applications without having to go through the trouble of logging in to different services all the time. All you have to do is to join relevant Outlook Group. At times your membership access is invitation only. This way professionals would be able to connect multiple services in hassle-free way.
This will impact the productivity of knowledge workers positively. Professionals would be able to access and consume work related messages, tasks, project progress etc. right from one single interface.