A giant with a mountainous left half and shriveled right, won't stand a chance against the tiniest hurdles. The perfect experience for your precious prospects needs a balance of strengths that touches all areas of their pain points.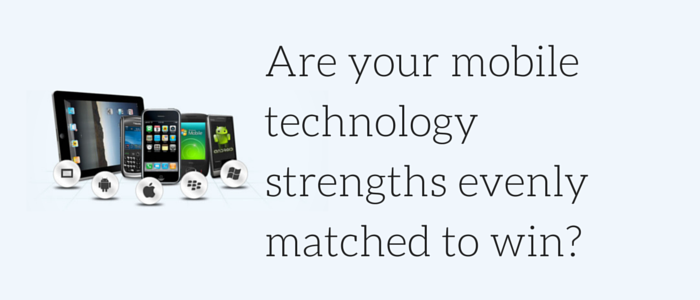 As technology evolves to create more and more options in both hardware and software for the CIOs, the onus of utilizing the perfect combinations falls on the 'innovators' or idea generators. Beyond making graphs jump on finger swipes and images fade in or out, the truly immersive experience spins the story from the customer's world, showcasing the way they see it.
Thanks to wide proliferation of mobile devices, the customer has a sizeable inkling about the powers within the grasp of the average mobile device. If a demo doesn't look very immersive and yet the latest app he downloaded exhibited better navigation, the battle is half-lost right there. Gone are the days when technology impressed the average buyer; now is the time of intuitive and painless presentations. While the customer needs an app-rivalling experience, the seller needs a cost-effective way to churn a bunch of those 'rivals'.
Technology is turning corners as we speak. The hard-etched zones between this-great-native-mode and that-amazing-hybrid-stack has given away to the bottom-line: great app. Lots of them. The how, if cheap, can be left alone. The perfect combo of technologies or a great framework that delivers apps faster are options that are better poised to take this head on.
Businesses need technology partners who can best serve this need. When scouting for partners, they should look for organizations which have solved real problems across a wide variety of sectors.
This particular space has certain anticipated or nascent questions that keep surfacing with increasing frequency.
How easy is that pretty mobile app to manage?
Can I track what was viewed and when?
I need a bunch of pretty apps like this, rebranded for different people. Can I do it?
Beyond creating an immersive experience, a scalable solution looks at the above questions and addresses them very early on. Sure, those features may not be desired at this point. But aren't they good to have? And what if they are offered just like that? (The familiar Out-of-the-box jargon)
A framework that is more than just a tinkering tool, has made life easy for us. Because at the end of the day it's the customer at the other end of the iPad who smiles when the screen comes to life.