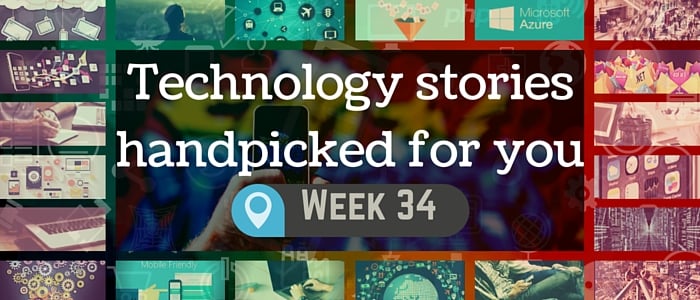 Office 365 most popular cloud service
A recent report by identity and mobility management service firm Okta has revealed that Microsoft's Office 365 is the most popular cloud service. According to the study, Office 365 trumps more than 4,000 of-the-shelf cloud-based products. The report is good news for Microsoft has CEO Satya Nadella has been focusing on mobile and cloud technologies for driving the company's growth.
Read more: http://goo.gl/VauGQ4
MapR Hadoop-based big data platform now available at AWS Marketplace
MapR Technologies has now made its platform available on Amazon Web Services (AWS). Hadoop-based MapR distribution for big data processing needs will be available to end users through the AWS marketplace. MapR offers an enterprise-grade analytics platform based on Apache Hadoop. It has worked closely with AWS to build Amazon Machine Images (AMIs) that help the hourly use of MapR Distribution on its cloud platform.
Read more: http://goo.gl/b6fZYR
Mobile Apps for Personalized Hotel Experiences
With the bulk of travellers carrying smartphones and tablets, hotels have the opportunity to use mobile apps to deliver personalized experiences for check-ins, amenities and other services at the hotel. In order to achieve this, however, guests should be willing to reveal some amount of personal information.
Read more: http://goo.gl/JYOEev
CultureSphere Improves Employee-Driven Social Media Sharing
The recently launched CultureSphere app is pushing employee-driven social media sharing, albeit in a different fashion. Traditional apps adopt a top-driven approach where marketing and social media executives decide the content that has to be shared and employees then take a call whether to share it or not. CultureSphere, on the other hand, takes a 'Bottoms Up' approach by enabling employees to be in-charge of what they share.
Read more: http://goo.gl/4QqGbF