We all are familiar with QlikView, the leading data visualization tool. Qlik community has recently introduced Qlik Sense 2.1 as new generation of QlikView. Here are some striking new features of Qlik Sense that you would love.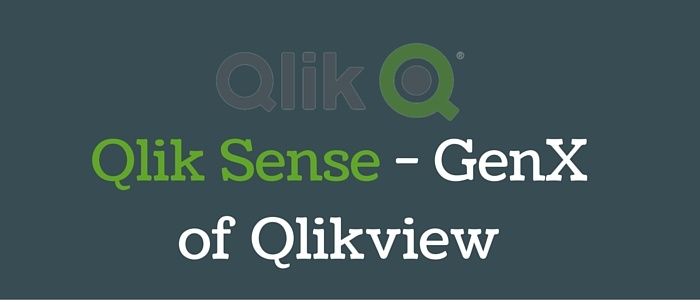 1. Story Telling
Qlik Sense analytics allows you to show complete story that lives within the data. You can take data snapshots at a particular point of time. These snapshots can be used in story telling interface to create presentations and share the information you have discovered from the data. You can even navigate back to Qlik Sense to answer more questions during the presentation.
2. Smart Search
Main advantage of Smart Search is that it gives us the freedom to add filter on chart on any attribute of fact or dimension. It also eliminates the need of filters on dashboard. Qlik Sense searches the data in all related tables with facts and dimensions for the key word you are searching for.
~ <search term> - Provides search result according to the ranks. Higher the rank higher the similarities between values.
* <search term> - Searches for matches from beginning or the end of the string.
For e.g. MS*: Gives you MS Dhoni & Ms Patel both.
? <search term> - Matches only those terms which can substitute one character/space in place of ? .
For e.g. AB?????????? - Gives you ab de Villiers and ab de kinche.
+ <search term> - Result must contain all terms.
For e.g. Dhoni + - MS Dhoni & Mahendra Singh Dhoni.
Search based on aggregation of any field.
For e.g. Avg (run) > 30 - ab de Villiers & MS Dhoni
3. Responsive Design
This functionality gives us the flexibility to develop our application on any device and deploy it on any other device. Application UI will resize itself on all your devices such as laptop, phone, and tablet without developing separate UIs for each device. Suppose we want to develop an application for phone and tablet, then we don't have to develop 2 separate applications. The same application will adjust the UI of application according to the device. This will save development efforts by 50%.
4. Visual Exploration
Users (even users not having edit permissions for the dashboard) can change the sub properties of the charts to adjust the visualization as per the users liking.
These new features and its variables would enable BI developers and content creators to work on highly sophisticated analytics.