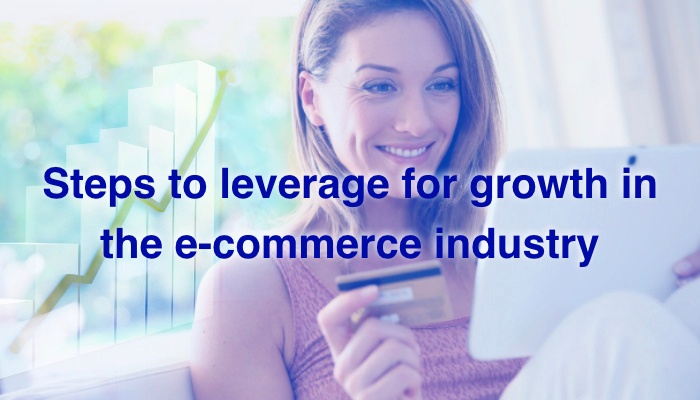 The last few years have seen a boom in the e-commerce industry, with increased competition, new ideas and trends among the entrepreneurs. Businesses have had to look beyond their borders to find efficient opportunities to meet growth targets. e-Commerce industry has taken business by swarm as it provides a lower risk, faster avenue to enter, test, and penetrate international markets.

It is important to learn about a few trends that could help you leverage e-commerce for growth. If you are aiming at e-commerce for boosting your business, you must identify new channels for business and create unique customer experiences. Let us look at a few tips that could give you a better idea of what you could do to take your e-commerce business to the next level.

You should try and sell across multiple online marketplaces so that your presence can be felt in the digital world. However, before you go multi-channel, you need to keep certain things in mind. You must research the point of sale cloud software that helps you sell across channels and make sure that your inventory systems speak to each other. A good custom e-commerce solution provides you the facility to go multi-channel.


Mobile Commerce or m-commerce
The world today has become very "mobile". As more and more customers begin to adopt mobile devices, mobile commerce or m-commerce sales are also expected to increase. m-Commerce is expected to become nearly half of e-commerce by 2018, and more e-commerce companies are likely to leverage this medium.

In order to cope with changing customer requirements, many e-commerce companies are providing mobile applications for a seamless customer purchase experience. These also help in discovery, price checking, searching for an item, taking pictures in stores, and looking for promotions or coupons.


Provide exceptional customer experience
It is important for you to create an enjoyable customer experience by creating a modern and well-designed site and offering great customer service. It is important to think about innovative ways to connect with your customers and create a fantastic customer experience. You must maintain consistency across channels and post your company policies in a lucid and clear manner.

With an increase in the use of technologies and devices, security concerns around the personal and financial information of customers are also growing. As an e-commerce business, you must improve the data security by adhering to strict authentication rules, security certifications, employing address and card verification systems and providing security training to employees.

Adding game elements in shopping is becoming popular among different e-commerce businesses. However, it is important that the companies should use gamification to address critical phases of the user lifecycle, such as the entry of new consumers, customer engagement etc. They should also develop gamification techniques to portray their existing business goals.

It is evident that the e-commerce industry will continue to grow and technological innovations will drive this growth to a great extent. By focusing on the main functions and leveraging outsourcing where required, businesses can boost their revenue, satisfy customers and their evolving expectations, and win new markets.