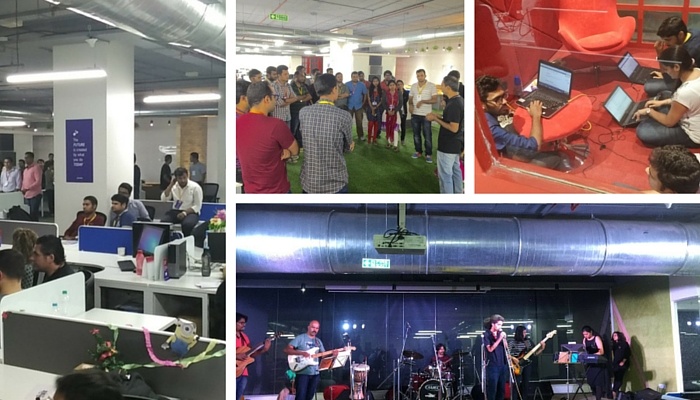 The Hackathon event on Friday, 24th June has moved full steam ahead this evening with lamp lighting ceremony and opening speech by Stephen Forte and Vishwas Mahajan. Stephen explained the rules and the methodologies of the #HackathonPune in a very enthusiastic way.
The New Breed band's performance was really applauded and cheered by the participants. The performers really set the beats rolling to add the fun. Air at the Digital Innovation Centre is great and totally inspired by creative ideas, thanks to the efforts of participants. They have already started working and brainstorming their ideas to build Bot application.
Concurrently, we had also arranged Fireside chat session with MVPs and thought leaders of Microsoft, where the MVPs including Stephen discussed about the strategies of Microsoft including technologies such as SharePoint, Azure and Office365 etc.
Only 18-hours to go, for the team to implement their ideas and present to the judges.
It was an excellent day, rather night! We can't wait for tomorrow's result day.
Stay tuned, we will bring you more updates, photos, videos and of course results in the next 24 hours.