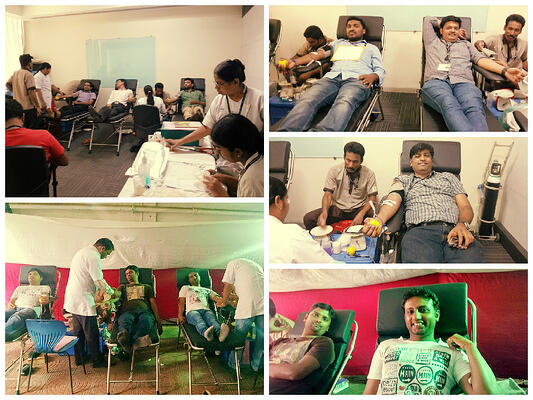 e-Zestians are known for commitment towards their work. However, yet another facet of e-Zest team members is their commitment to social causes. Keeping up with the tradition of contributing to the society, e-Zest conducted a blood donation drive at its Kothrud and Hinjewadi offices recently. The camp was held in association with Jehangir Hospital, Pune and Apollo Munich Health insurance Company.
Many team members enthusiastically participated in the camp. e-Zest has organized many blood donation camps and the turnout in this camp was no different. Participants also encouraged their team members to donate blood at the camp.
Devendra Deshmukh, CEO of e-Zest who has been instrumental in encouraging the practice said, "Donating blood is akin to saving lives. In the flow of our daily lives, sometimes we are unable to give time to worthy causes such as these. A blood donation camp at office gives you the required flexibility to contribute to a noble cause without worrying about work. This is the moment where we all pause and do something good for the society."
Team members who participated in the camp were extremely satisfied after the donation. It was their own small way of saving someone's life.