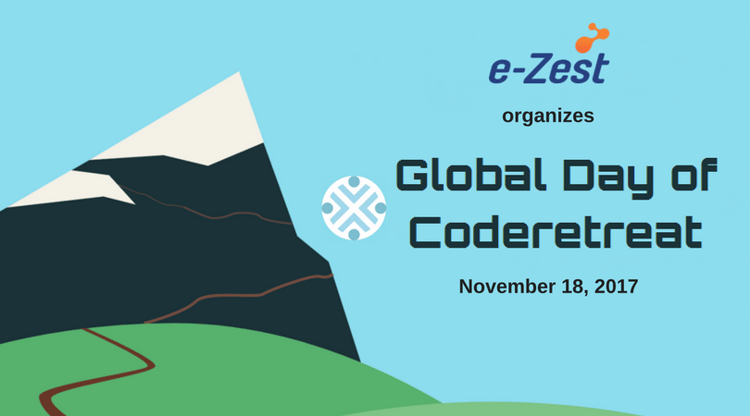 e-Zest recently organized coderetreat on the Global Day of Coderetreat 2017 with an effort to improve software developer's skills and an aim to help out local developer community.

The event was held on the Global Day of Coderetreat 2017, a world-wide event to celebrate the art of software development. Thousands of software programmers around the world spent the day participating in the craft of software development using the Coderetreat format. e-Zest's Pune Headquarters served as one of over hundreds of these locations around the world for local software developers to improve coding while they learn, explore and have fun.

Coders started with a simple programming problem, they worked with different partners to discuss and solve the problem. Each session was conducted for 45 minutes and a total of 4 sessions were conducted. Over 90 developers participated on the 18th of November which is the global day of Coderetreat. Held at Digital Innovation Center, Hinjewadi, Pune, the event saw over 11 facilitators and 10 groups with 2 members in each team.

Christian Hujer, CEO, Nelkinda shared some key insights and inputs with coders to nudge them craft better software programming. Nelkinda being the support partner offered the extended arm of support for the successful event rollout. This was followed by a group video call with other Coderetreat centers at Pune.

Participants enjoyed the event structure and format which allowed them to write quality code not being burdened by the expectation of tasks. It was least about the quantity and more about the quality code which was the key take away for the participants.

Speaking about Coderetreat, Devendra Deskmukh, CEO and Founder, e-Zest said "Coderetreat at e-Zest was a day-long, intensive practice event focused on the fundamentals of software development and design for local software developers to improve writing code while also having a fun day. We followed the Coderetreat format focusing on practicing good design and skill improvement which goes beyond getting things done."

e-Zest is an ISO 9001:2008 and SEI CMMI Level 3 software services company specialized in emerging technologies including cloud, mobility, analytics and UX. Being a customer focused and technology driven company it always help clients in crafting holistic business value for their software development efforts.

e-Zest is Microsoft Gold Certified partner and AWS Advanced Consulting Partner. It has more than 350 software professionals on board with over 100 customers spread across four continents. It is consistently delivering cutting edge technology solutions to its broad range of clients from manufacturing, healthcare, finance, banking, e-learning and travel industries since its inception in 2000.