While Edward Snowden's talk yesterday might have been the top headline for CeBIT 2015 participants, Internet of Things (IoT) has garnered the most amount of interest. Computing and communication between connected devices are conjuring up some real interesting use cases at CeBIT 2015.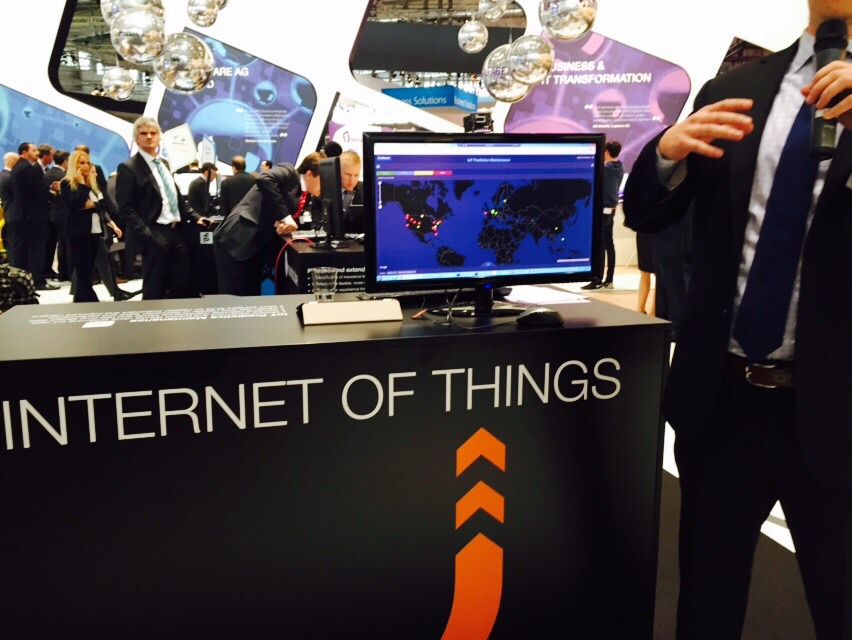 First up was the big news of Samsung making its foray into IoT. Infact, Samsung has launched a separate division which will focus on enterprise IoT. The second big news was the Huawei partnership with SAP for advance research in IoT. When companies of such magnitude raise their game, you know big news is around soon.
If you talk about smart devices, there are some interesting ones on display. There is the Robochop, an assembly line of robots which can create sculptures from designs submitted via a 3D web app. Industry 4.0 if you may please! A cool-looking, smart bike made by Canyon bicycles in partnership with Deutsche Telekom which is fitted with a sim card and GPS and motion sensors is also on display. Believe it or not, the bike can inform the ambulance in case of an accident! Porsche and Vodafone have also come together to build a 'Porsche Car Connect' app which can transmit a huge number of information.
The excitement could be felt among all the participants. In fact, many of the discussions and interactions at the e-Zest booth in CeBIT 2015 were centered around IoT. There were lots of questions about the key technologies involved and how they can work with existing systems.
It is easy to see why observers see IoT as the start of the fourth industrial revolution. The technology holds a promise to digitally transform all aspects of the society and economy. The decreasing costs of sensors and microcomputers has put the IoT movement into fifth gear. The connected world will see the evolution of new business models and is estimated to yield revenues of upto 19 trillion US dollars in the next decade.