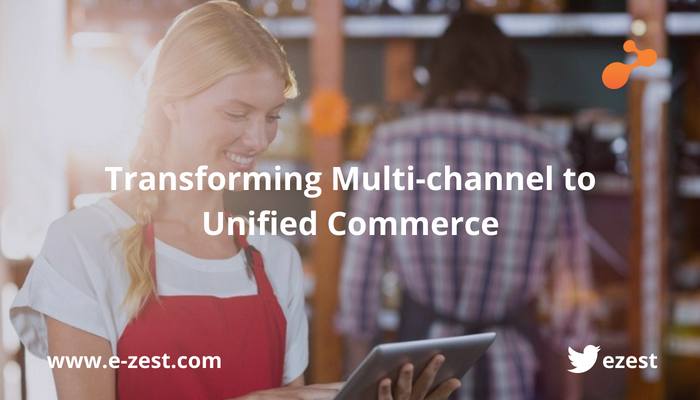 As per the recent Gartner's report, more than 50% of digital enterprises both B2B and B2C hold the ultimate responsibility for digital commerce to enable strong digital commerce strategies that deliver impact, insight, and outcomes.

Changing buying behaviors and lifestyle choices of today's consumers are rapidly transforming the commerce environment. Competitive pressures of pure-play e-commerce players and modern digital business models are causing drastic changes.

This massive shift has ultimately given rise to the omnichannel, centered on delivering exceptional consumer-centric experiences. At its core, omnichannel is multi-channel but provides the consumer with an integrated consumer experience. It's important here to understand an omnichannel experience is different from a multi-channel experience.

All omnichannel experiences use multiple channels, but not all multi-channel experiences are omnichannel. You can have excellent mobile marketing, engaging social media campaigns, and a great website. But if they are not integrated or optimized to work collectively, it's not omnichannel. Essentially, it all comes down to the depth of the integration.

So what has caused this radical sweep of changes?

The more technology progresses, the more it's getting integrated into our daily lives. The lines between what we do online and otherwise have begun to blur.

And as people change their behaviors and actions, enterprises are feeling the need to pursue a single holistic approach across every channel — a unified commerce experience.

Gartner describes unified commerce as providing a consumer-centric experience, based on how consumers approach shopping, with no channel limitations. The intersection of four consumer purchase processes- browse, transact, acquire, and consume forms the focal point of a consumer-centric experience.

Unified commerce involves understanding how consumers use technology in their daily lives that makes their lives simpler, better, easier and safer. Choosing the right platform for implementation is the key to success. Popular platforms like SAP Hybris, Salesforce commerce, NetSuite, Episerver, Digital River, Oracle, Magento are quickly becoming the preferred channel of B2B and B2C buyers alike. And in this wide assortment of platforms, choosing the right one adds anxiety to the existing pressure. That's why selecting a technology partner who has expertise in your industry is a long-term bet.

Most enterprises willing to embrace this change are fairly concerned about how to accomplish the herculean task of transforming a conventional multi-channel commerce into a digitally enabled unified commerce. These are precisely the challenges we solve at e-Zest. We work on providing an in-depth analysis required to embrace opportunities, steer away from common pitfalls, optimize existing resources, and measure business impact.

At e-Zest, we have worked with inspiring Fortune 500 enterprises that are already making moves to create experiences that are more omnichannel and unified. And we are always keen on working with those seeking to learn how to start implementing one.

Please reach out to us with ideas, questions or feedback or if you wish to know how a specific
e-commerce platform can help you win in this digital age.

We look forward to hearing from you.

Think big, think bold!