Nonprofit organizations do some of the most painstaking trench-work to uplift the world at the grassroots level. Part of their work sometimes involves getting into remote, inaccessible locations. The volunteers and caretakers strive hard to reach out to people in the less accessible areas.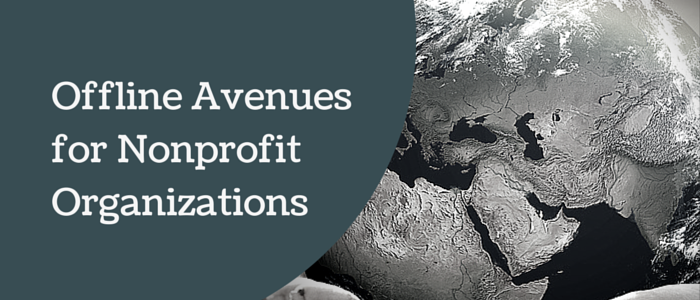 Technology has been able to succor the efforts of these organizations by enabling them with learning tools, equipment and transport to fulfil their duties efficiently. Information technology has been instrumental in the digitization and dissemination of useful content. Procedures regarding safety, vaccination, first-aid use and basic language exercises, among others are conveyed to the needy by the volunteers using new-age digital technologies.
Thanks to strides in mobile technology, it is much easier to arm these volunteers with the relevant apps or manuals to assist them. The challenge here is the location of operation of such apps. These locations do not sport efficient carrier or network coverage. No wonder, giants like Google want to solve such problems with hot-air balloons spawning large WiFi networks. But that will take time. What till then?
The tools and instructions that can run on mobiles are being created extensively. To free up these useful resources from the tyranny of the elusive network bars, offline technology enablers can come in very handy. Offline technology enablers allow you to perform all tasks on your mobile devices, just helping it run fully offline. In just one stroke, all your network-dependent instruction manuals, procedure videos and course content are rendered accessible.
The impact of such technological innovation is far-reaching for nonprofit organizations. Slums, villages, forests, far-off towns can all be reached and covered by the hard work of the volunteers. Such offline technology can also be enhanced with tracking functionalities. An example of the application would be when a volunteer conducts medical tests on some people in a remote village in Africa and saves this data on the device. Whenever he comes back to the network, the app automatically sends back all the medical test data to his organization for processing and testing by experts. The experts push their comments about the data back into the app. The app, when back in the network zone, pulls those expert opinions and they become accessible to the volunteer helping his work.
Remotely deployed scientists can send their test results back to their headquarters, explorers can upload maps of newly discovered places without waiting, teachers can get updates on their courses, and vaccination-personnel can re-visit procedures easily, all of it being completely offline. The possibilities are huge and impact-making.
Offline avenues can empower the work of these charitable organizations. Hopefully, this technology would find ready adopters and benefactors very soon.