Experience-Driven Commerce Starts Here
Our team flew from different cities to be a part of Imagine 2019 with excitement and curiosity to see what's in store for them this year. Though we received regular updates across the three-day event about the happenings, it's only when they came back and spoke about it, were we fully braced for the impact. It was a big-bang of experiences put together all that happened at this year's Magento Imagine 2019 at Wynn, Las Vegas.
A throwback to Magento moments
Imagine 2019 attracts the biggest innovators in e-Commerce no doubt. But it was an even larger community that made this three-day event a grand success - featuring keynotes, subject matter experts, and brands who are innovating the e-Commerce experience. This three-day show sees the best of the e-Commerce innovation, tech talks and networking. Not to mention the industry leaders, merchants, retailers, agencies and developers for live keynote and breakout sessions and customer panels.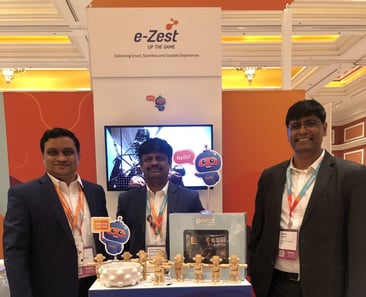 Here's the low down of activities:
Day 1 kicked off with the opening General Session, Breakout Tracks, and the Opening Night Networking Event.
Day 2 Prepared for an epic Tuesday with dynamic Keynote Speakers, Breakout Tracks, and the Legendary Evening Event.
Day 3 the community enjoyed the final General Session, Breakout Tracks, and Special Sessions before riding off into the even bigger gathering ready to enjoy.
Our favorite part was the keynote speech by Gary Vaynerchuk's CEO of VaynerMedia & Chairman, VaynerX. His speech definitely left all spirited & geared for innovation.
Expand the Experience
For e-Commerce, the experience is everything!
With 'Expand the Experience' being the theme of this year's conference which has evolved to be Magento's goal and vision, it is truly a momentous time to be in commerce, said Gary Spector, VP, Commerce Sales & Customer Success, Experience Business at Adobe, who kicked off the Monday evening keynote session.
Adobe Commerce Cloud (built on Magento Commerce) now deeply integrates with Analytics Cloud, Marketing Cloud and Advertising Cloud. This year will see the new updates with Adobe, new offerings and products, and how social plays into commerce. This brings experiences to the forefront to all customers big and small.
e-Zest believes in "empowered experiences" – Its DNA perfectly aligns with the technology and the objectives of the conference which was centered around the theme of "Expand the experience".
Magento platform and ecosystem helps us in this vision to create these unforgettable experiences. Every experience we have had at the event will go in helping our global customers in going digital and converting every shopping opportunity into an epic experience.
At the event, e-Zest co-founder and CTO was interviewed by Adobe Social Channel. In this interview, Ashish talked about what inspires e-Zest to be a part of the Magento community and participate in Imagine every year and https://www.youtube.com/watch?v=3bAVTuSr680


Our team talked about helping enterprises deliver Smart, Seamless and Scalable Experiences for their customers – a winning strategy to effectively lead in the digital economy – and a vision we have for this year for all our e-Commerce clients.

Snapshot of some important updates by Magento
Magento announced three top priorities of the upcoming year:
Superior Experience – Magento is focused on improving B2C and B2B shopping experience to boost sales on Magento-based stores
Omnichannel Innovation – Magento is going to continue building features that help merchants sell everywhere and deliver anywhere
Commerce Intelligence – Magento is going to enable intelligent experience, helping merchants uncover insights about their customers and employ better measurement.
Our learnings
Here are our top three learnings
Data Data Data- Data-driven models will deliver an epic shopping experience. This will be the future
Digital commerce initiatives are a good start for enterprises to embark the digital journey
Magento technology upgrades and integrations would enable enterprises to deliver the best experience by giving a lot of control in this sphere
Now let's tell you what we enjoyed the most
The 9th edition of Magento Imagine was the largest ever, with sessions and workshops to help attendees stay at the forefront of technological innovations. We discovered and learnt how to apply the newest technologies, techniques, and strategies from the industry's leading innovators.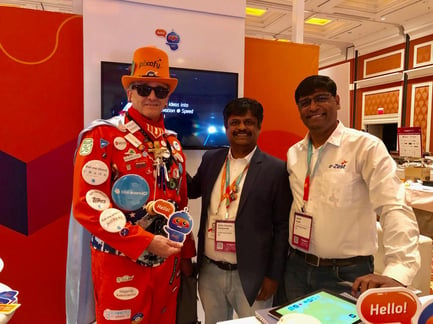 We enjoyed the opportunity to hear from Magento's Top Executive Leadership Team on the latest Magento Commerce platform developments and the legendary Imagine evening events and network. Magento offers you an unparallel experience.
To conclude, Magento Imagine 2019 was a huge success. This year we can expect prominent platform updates and better user experience from one of the best and most trusted e-Commerce solutions in the market. The event proved to be as thrilling and knowledgeable as it was in its previous years. We bring back home this incredible experience to share with our clients, teams and partners.