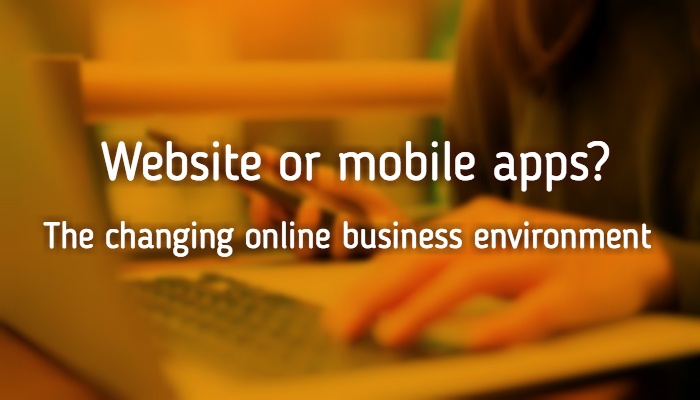 Mobile apps have gained popularity in the recent business scenario because of their contribution to growth and development of any business. There is a sudden rise in the development of mobile apps since a few years now. Let us look at a few possibilities of how custom mobile applications would change the market scenario and how they are going to impact the necessity of websites.


Apps to replace websites?
This is a basic question in every business owner's mind. The new generation is heavily dependent on apps today. Therefore, companies try to come up with their custom apps in order to stay in the market competition. The reason behind developing an app is that enterprises want to provide quick access to their services. However, this does not necessarily mean that websites will be replaced. You just need to open as many doors as possible for your customers!

Today's world runs on smartphones. Almost every person you see owns a smartphone. People like to access information on their phones as it is compact and portable. Most of the users even browse internet on their phones. Recently, due to digitization across the world and demonetization in largest democracy of the world, more and more people have become comfortable with the usage of apps. Building an app is a one-time investment and could take your business to a whole new level. Although, websites are always easier for performing research and analysis, apps have their own ways to work wonders and gain traffic for your business.


Apps are more interactive
When it comes to user experience and engagement, mobile apps steal the show! One of the prime reasons people are comfortable with custom mobile applications is that they are easily accessible in multiple ways. They allow the users to perform instant tasks such as booking a cab, gaming etc. and are also gaining the popularity for digital money transfer. Thus, custom mobile apps are becoming the first choice for the audience.


Impact of app marketing on your business
If you are considering building an app for your business, it is also important to keep in mind the marketing of that app. Along with the conventional websites, business have started investing in the mobile app development process. App marketing has become a major part of the business marketing strategies since substantial investments are going in building these apps. It is important that you carry out a proper marketing strategy that convinces your customers to download the app.
On one side where websites still help in intensive research and analysis, technological predictions state that mobile applications are likely to rule the digital market going ahead.