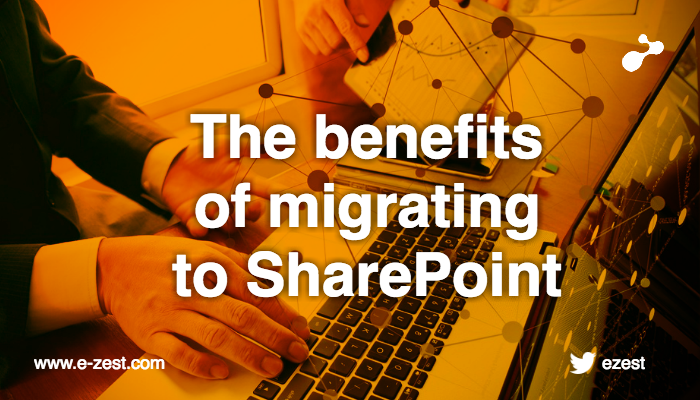 Abstract

After carrying out number of SharePoint migration projects, collecting the real-time experience and new learnings, now we are in very good shape to execute any migration right from on premises SharePoint old versions to SharePoint new versions, SharePoint on premises to SharePoint online and other technology domain to SharePoint technology projects in SharePoint.
During this journey we have learned a lot of new things and that is now helping us to move confidently to crack any challenging migration project. We have various plan and sub plans as per the migration types and all those plans are tested on real-time scenarios with years of continuous practice. My main objective here is to explain organization decision makers and tell them that how SharePoint can help them to grow vertically as well as horizontally in very short time. I tried to educate them by asking key questions related to SharePoint with the most appropriate answers like a story concept and I am sure this will help them take the right decision on migrating to SharePointWhat is SharePoint?

By reading big definitions from internet about SharePoint has confused all the readers about it. If you see on internet you will see lot of different definitions related to SharePoint, like given below:
Microsoft SharePoint is a browser-based collaboration and document management platform from Microsoft - Wikipedia


Microsoft SharePoint is Microsoft's content management system. It allows groups to set up a centralized, password protected space for document sharing. Documents can be stored, downloaded and edited, then uploaded for continued sharing - SAIT Polytechnic Teaching - Glossary


SharePoint is a web-based intranet that can help improve your organization's effectiveness by streamlining the management of and access to data - Creative SharePoint
SharePoint is an enterprise information portal, from Microsoft, that can be configured to run Intranet, Extranet and Internet sites - SharePoint HQ
SharePoint is a sort of sharing/blogging/wiki-style server that mainly provides a back end to Microsoft Office - Jack Schofield, Technical Writer Guardian newspaper, UK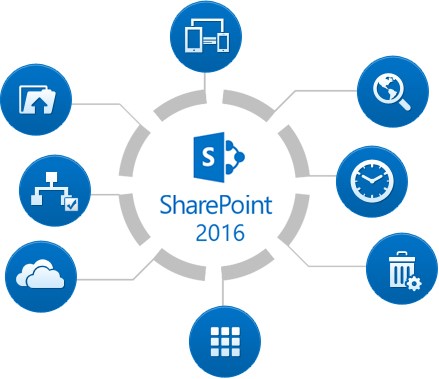 In my words, SharePoint definition is very simple and straight forward, I define it in just two words. It's Point (Place) to Share. In all above definitions you will observe some keywords words like collaboration, communication, information, content and security etc. When we relate all these words for achieving defined goal then SharePoint is the proper platform for it.

How Rich and Effective is SharePoint?

Microsoft has developed SharePoint by considering all the business scenarios and needs. Every industry and each vertical can use it to make their day to day work simpler. By default, SharePoint comes up with big set of ready to use features and after getting some knowledge of it any business user can easily use it.

SharePoint 2016 is the latest version introduced by Microsoft and it comes with below listed main features. I am not going to explain each feature here because you can easily get the required information from internet for each one of them. My main intention is to walkthrough you with these story type questions and tell how SharePoint 2016 can be a better platform for all other cross domain as well as old SP versions.

Main Features introduced in SharePoint 2016:


Delve - a data visualization and discovery tool 
Office Graph - a back-end tool in the Office 365 Suite that facilitates search across integrated applications
Sway - a presentation tool in the Office suite
Yammer - a private microblogging and collaboration platform
Business Intelligence - SharePoint Server 2016 now supports SQL Server 2016 CTP 3.1 and the Power Pivot add-in and Power View
Project Server - New project server features are available in SharePoint Server 2016
Mobile experience - SharePoint Server 2016 offers an improved mobile navigation experience
Hybrid in SharePoint 2016 - Hybrid in SharePoint Server 2016 enables you to integrate your on-premises farm with Office 365 productivity experiences, allowing you to adopt the cloud at your own pace
Apart from above there are some more services introduced in SharePoint 2016 which makes it one of the scalable and flexible collaborative platform

Why organizations should use SharePoint?

I am observing from very long days that all industry organizations have implemented ERP, CRM, Accounting, HR and other process using IT solutions to bring more automation in the work and to make their day to day work simpler and quicker and qualitative. These department wise induction of IT solutions have helped them to meet their specific department needs but there is no single platform available which can help them to share their information across the departments within the organization and I am very much sure that SharePoint fits in there.

As defined above SharePoint is a platform which supports collaboration and communication very effectively. Any information has value when it is used to solve the problems and helps in taking complex decisions. And it's more important that this information has to be flown to related stakeholders on right time with secure and presentable way then only it makes more sense to its recipients. SharePoint is a kind of platform which supports all these features and day by day it's becoming the face of the organization. The intranet solutions provided on SharePoint has become the starter place for employees and their day starts from taking the inputs from intranet.

Some of the surveys made by Gallup (gallup.com) has proved that only 15% employees are engaged of the total employees all over the world. Also only 5-10% of employees are connected and rest of them either work in silos or are in disengaged mode and this is very critical which directly impacts on organization's growth.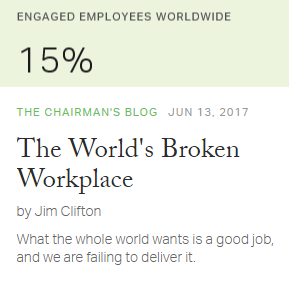 Courtesy: http://www.gallup.com/topic/employee_engagement.aspx

So, in order to keep your employee engaged, share the data across organization, communicate in secure way with your colleague and remaining connected 24x7 – SharePoint is the only platform.

Who can migrate to SharePoint?

This is one better question and it's important to know who can migrate from their current old SharePoint versions from on premises to SharePoint online and from other technology domain to SharePoint. Below section explains who can migrate with what SharePoint platform.

I have divided it in three main broad categories.


Migrating from old SharePoint version to new SharePoint version:
We are living in the world where technology is changing very frequently to make our day to day life more easy and automated. It is us who have to decide when to upgrade to new technology by evaluating our current needs, new technology features for value creation and impact on commercials. These are very important factors that every organization must think before starting on migration. It's also important to migrate one day to new technology though your score is not critical for above factors because the platform support from Microsoft will not be there for many years and it's always a risk to run the business on a non-supported platform. Also, new technology comes with advanced features and it's definitely brings more value to the business. So it's always better to move to new versions after doing the proper analysis of your business.


Migrating from on premises SharePoint server to SharePoint online (Cloud Platform):
Microsoft has provided another flavor to SMB firms to start with SharePoint cloud platform which is very cost effective. Here you don't have to invest in its hardware infrastructure or the support and maintenance cost as it's taken care by Microsoft.
SharePoint Online platform have subscription based model so according to your business need you can choose your plan and utilize the SharePoint strength to boost your business. SharePoint online platform is implemented on Microsoft Azure platform and it is very secure, robust scalable and reliable platform.
Any new organization can start with fresh utilization of this platform and others who have cost issues with the infrastructure, support and maintenance can migrate them to this platform.


Migrating from other technology platform to SharePoint platform:
There are some organizations who started with other collaboration platforms in past and now finding it as limited, unsalable and rigid for their business. These organizations can migrate to any of the SharePoint platforms SharePoint online or SharePoint on premises. Generally there are Lotus notes, IBM Connect, Igloo, ASANA and other small and medium platforms which were in use by these organizations and now moving to SharePoint platform.

Conclusion

My main intension with this blog is to push it to CXO level audience who are the key decision makers of their business and their decision has major impact on business. I think this can definably help them to get higher level SharePoint knowledge along with its capabilities. This blog will also help them in choosing the right platform for SharePoint technology migration.