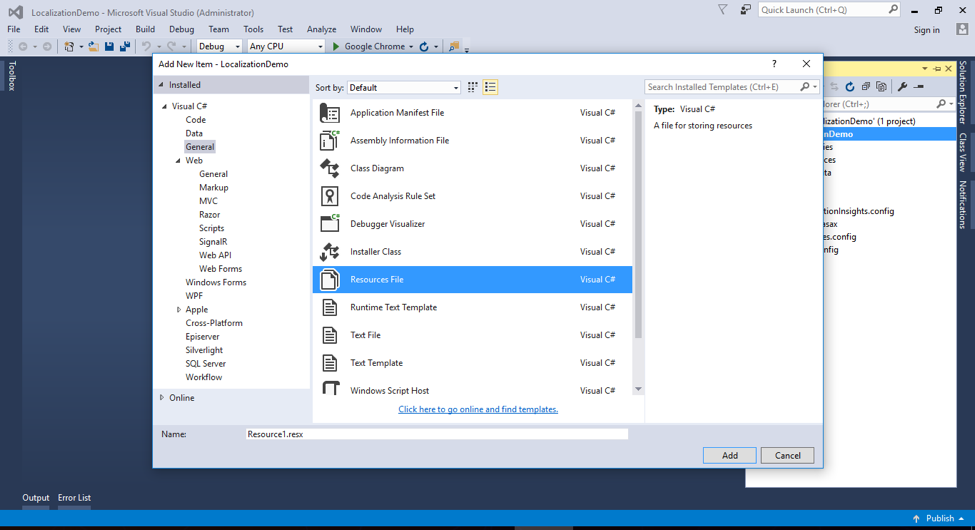 Localization comes into play when you want the implemented application to run in a local language.
If your website targets users from different parts of the world then your website should support different languages because people are more likely use websites in their local language.
Globalization is the process of designing the application in such a way that it can be used by users from multiple cultures across the globe.
Localization, on the other hand, is the process of customization to make our application behave as per the local culture.
Let's start.
Step 1: Open Visual Studio.