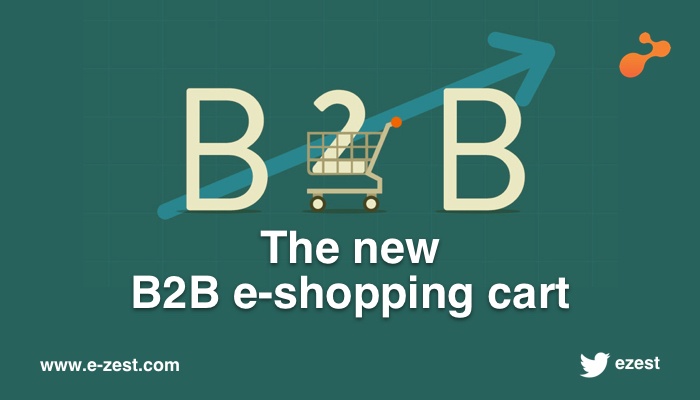 If you are into wholesale e-commerce, you are probably responsive of the changing nature of online purchasing in order to keep your business thriving. A B2B shopping experience is akin to a B2C shopping trip, for the simple reason that purchasing is the main verb in both cases and both must respond to the demands of their respective customer base. B2B however differs from B2C in the volume and monetary value of the orders. As sales continue to grow at an expedited speed, brands are on the lookout for the platform that would provide the right solutions for their B2B retail customers.

In order to survive in this fast-paced environment where technology influences everything in the e-commerce zone it is important to keep up in order to gain new customers and retain existing customers. As a result, branded manufacturers and high-tech firms are looking for ways to make the experience seamless and efficient. The B2B shopping cart should be upgraded with features to make it more than a mere a shopping bag.

Where to begin?

Independent of the brand genre or industry the first step is to find a B2B e-commerce platform that best meets your customers' demands. Look for a user-friendly, intuitive shopping cart interface that you can painlessly introduce to your existing strategy and one that will be easy for B2B customers to use.

The experience begins way before items make their way to the shopping cart. With the right platform, you have to create a personal shopping experience for your customers. We have to bear in mind that customers are demanding newer ecommerce experiences. By reviewing customers' purchases, you can gain insight into their order patterns. An in-depth analysis would do the trick here. You can expect that B2B purchasing patterns would be based on Time to Market (TTM) and ease of online purchasing. By arming merchants with access to such data, it helps with customization and implementation. Now that you know more about your customers, let's figure out how to innovate customer experiences on your e-commerce platform.

Customization is king

Clients want to retain purchase histories for ease of purchasing. No one wants to reinvent the wheel. Just as in a B2C storefront, your B2B storefront too should give your clientele the option to edit orders, change shipping addressees and payment modes. As a business, you may offer customised pricing to each of your clients. You may then want a platform that supports such customization without any glitches. Your B2B customers also expect to see personalized product catalogues. Catalogues can be interactive by incorporation of AR to ensure several angles and to show texture when necessary. Detailed description of each item including the available inventory for each item (so as to avoid back orders) should be included. Client conversion is high when the customers feel confident that they're making an informed decision.

And, this is just the beginning.

Shopping carts should also reinforce uniqueness of the brand. Aim navigation at making it easy for customers to search for products even if they only partially know the name of the product. The platform could also recommend products similar to the ones they are searching for so that they could compare and purchase. Instant gratification is no longer an option. Having your e-commerce business mobile is also a great way to ensure that you are always accessible. Mobile apps are no longer just a tool for B2C and having your app available offline is a marvellous idea. Incorporating wish lists is also a smart strategy along with discounts and offers. Customers also like to have a flexibility to choose their mode of payment. Set up e-payment gateways to enable new customers to make a payment. This is one area where more the merrier concept works!

You have already made a wise decision to take your B2B online, now the challenge is to ensure that you choose a platform or software where your clients continue to fill their shopping cart as you strive to deliver a memorable buying experience. It goes without saying that the platform you choose should be optimized to best accommodate users. This saves them time, increases productivity, decreases order duplication and other errors, develops improved customer service, and surges conversion, all of which transform into augmented sales.