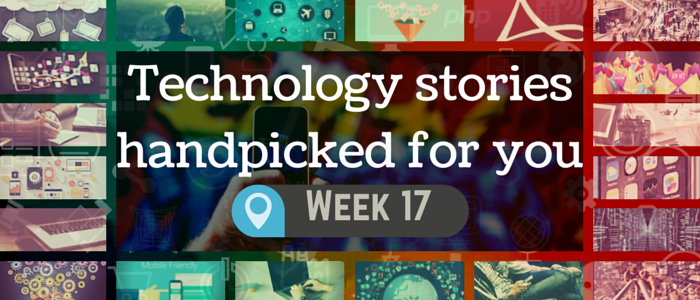 Adobe launching cloud based document management service
Many top technology players are now jumping into different cloud based services. One of the hottest services in this domain is document management on cloud. Adobe is coming up with their document management service on cloud which can be accessed via mobile and will help push Adobe PDF. Adobe document cloud subscription starts at $14.99/month with Adobe creative subscribers given access to through Adobe Acrobat DC at no additional charge. It would be interesting to see the future of document management services in such a competitive business environment.
Read more: http://goo.gl/Qr1PKR
Big Data analytics for employees
All companies want their employees to use analytics in their work to work smartly irrespective of the work their function. Many of them are already employing analytics their day-to-day operations unknowingly. Enforcing employees to use analytics is not a good idea. However, if employees genuinely have an interest in analytics, it will be prudent to invest in additional training.
Read more: http://goo.gl/G4kPrR
Google goes mobile friendly
Google has recently updated their search algorithm. Starting April 20, if your website is not mobile friendly, you will stand to face a drop in your website rankings on Google search. The impact will be huge for businesses which rely on online search for their business. This change will affect 40% of the Fortune 500 companies and the impact will be bigger on smaller businesses. A website has to pass certain tests to become mobile friendly. For instance, the text should be readable without tapping and zooming, its tap targets need to be spaced out appropriately, and the page should avoid unplayable content and/or horizontal scrolling. The increasing popularity of mobiles and competition from Facebook might be the key reasons Google has taken this move.
Read more: http://goo.gl/xu1YPi
Recipe for building intranet portals
Content and documents always been an integral part of intranet portals. Companies create intranet portals so that employees can interact, share information and work collaboratively. A third and important component slowly getting added in the mix is social integration. Content intranets are very similar to content managed websites with multiple pages showing different content, but the evolution in content intranet hasn't seen the kind of progress as the latter.
Read more: http://goo.gl/9DL6V4