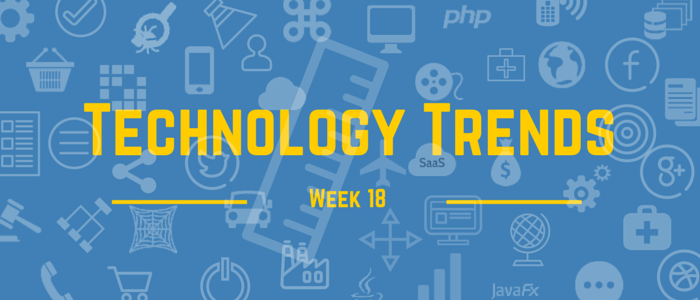 Microsoft Commercial Cloud to hit $20 billion run rate by 2018
In the recently held Build Developer Conference, Microsoft announced that its commercial cloud revenue will reach $20 billion run rate in the next three years. Commercial cloud includes Microsoft Azure, Office 365 for corporations, among other solutions. This means that the IT giant is expecting commercial cloud to become a significant pillar of its revenue.
Read more: http://goo.gl/D4x6TA
Big Data in the Nepal Earthquake Crisis
In the recent Nepal Earthquake tragedy, Big Data also played a huge part. Crowdsourced, data driven efforts helped connect people with their loved ones and assisted in targeted aid. Such earthquakes present a very big and messy problem and Big Data can help make sense of this chaos. All the data collected through smartphones, social media and satellites can aid in appropriate disaste r response.
Read more: http://goo.gl/LSCcom
Project Fi from Google can alter wireless services
Tech giant Google is building its ecosystem very smartly. After making its search algorithm more mobile friendly recently, they are now coming up with a wireless service under the moniker Project Fi. The project will help the company provide wireless services to consumers for which Google has tied up with T-Mobile and Sprint. Google is charging $20 per month for unlimited calling and messaging and $10 per GB of data usage per month and providing different plans for consumers to choose from. This will be significantly cheaper than the existing plans provided by service providers. Google also said that with Project Fi, the customer's phone number will lives in the cloud so they can talk and text with their number on just about any phone, tablet or laptop.
Read more: http://goo.gl/2uR5JV
The SharePoint Online Evolution
SharePoint Online is quickly catching up with its on-premise counterpart. With this, Microsoft aims to create an essential collaboration solution for enterprises. While it does that, the company is also working towards providing online experiences to on-premise users. The company is looking at a hybrid configuration model. In this, an on-premise SharePoint server environment will be connected to its online counterpart. Due to this, the company will be able to provide synchronization of active Directory from on-premise to online, single sign-on and federated search for both these platforms.
Read more: http://goo.gl/XhWrFP