We as an organization have always believed in unity and oneness. The team building activities add to the already cohesive teams of our company. We have more than 300 plus professional onboard working in sync with each other, sharing the unique thoughts and coming up with innovations that touch lives. To keep up with the tradition, e-Zest held row decoration competition which was a highly awaited event wherein the team had to decorate their respective bays, not more than 10 members in each team. Each team had to come up with themes and decorate their bays likewise.
This year there were around 20 teams who participated in the event. Active participation was seen from all the team members, the high level of energy was so evident. The amazing themes that the different groups came with were truly mesmerizing. There were myriad themes ranging from life, emotions, marriages, and festivals to adventure sports, RTI, nature, Incredible India. Apart from this there were fun themes as well like circus etc. It was truly a wonderful event witnessed by one and all, leaving the judges in a fix when it came to choosing just three winners who managed to score some extra brownie points due to the added level of creativity.
The 2 hour duration during which the teams worked their way up in decorating the bays was used up so meticulously. The teams were seen in sync with each other, coordinating and giving their whole and soul to emerge as winners. After the start of the competition it was a different environment when the office space was transformed into a field wherein the creative minds were at work to transform their bays into wonderful unique spaces. Every bay that you were entering gave you a different feel, the themes were actually tangible. Truly this was one fun event that will be remembered by one and all at e-Zest.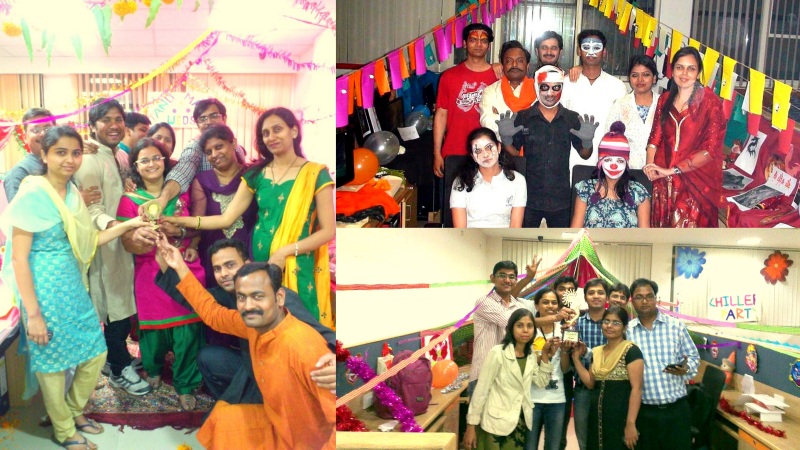 The winners were chosen with great difficulty as two teams were seen vying for the top spot with identical marks. But ultimately, Circus theme- Life is fun emerged as the winner, with Shades of life bagging the 2nd prize, wedding themed-Tanu weds Manu was adjudged as the 2nd runner up. Irrespective of winning and losing one feeling was resounding among all the teams, the amount of satisfaction derived from working on achieving the best possible in two hours duration was truly heart touching.