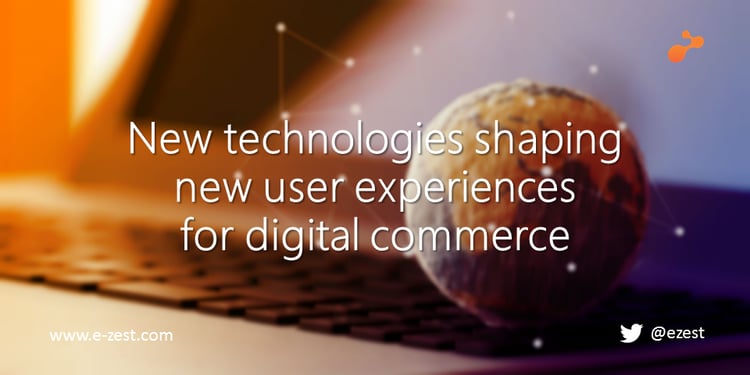 'Are you being served', a popular sitcom in 1971 that ran for around 14 years, defined the shopping mall culture as we know it today. However, 'are you being served?' question today gone far beyond the mall. Newer technologies are being invented constantly and are used innovatively by marketers that keep shaping our buying experiences. We are at the cusp of interesting time where infusion of the technology in the form of Personal Assistants like SIRI/Amazon Echo, AR, VR, AI, machine learning, speech to text and IoT in the buying process is about to explode.

Buying and selling has brought mankind together and cross-pollinated various styles, preferences and expectations. The more we transacted, our expectations from the marketers kept going up. The comfort in buying gradually started taking preference over all other factors. And to fulfill this very need of humans the latest technological advancements are being used extensively now a days.

Our buying process has seen many transitions over last few years - from a walk through the mall to few clicks on an e-commerce site to just saying what we want to personal assistant device like Amazon Echo. And not just process our buying experiences have also underwent a huge changeover. We are moving away from imagining new furniture in our home to experiencing it virtually in our living room through AR applications. Trying new outfit virtually before purchasing would soon be a norm. Thanks for AR and 3D technologies.

AR and VR technologies are making real world irrelevant & more enriching at the same time. The boundaries of space and time are not applicable when you shop in virtual world. I can be just me or I can even shop with my friends asking them suggestions about my choices without worrying about time. I can dig far deeper to know more about the product than any sales rep can explain. Your buying process can be far more enriching and intrusive in way.

Rather than being a fancy gimmicks AR and VR are making profound impact on real-life buying decisions. Companies like British Columbia are creating VR experience for tourism prospect to see 5% increase in tourist bookings or few apparel companies are making sales online through AR tools which was earlier try-and-buy model shopping for most. It is just the start for a new buying experience.

Those who make best use of these technologies will dictate the terms of the digital commerce game and win hearts for the customers. Are you ready for new user experiences threshold in the world of digital commerce?