What is the Internet of Things (IoT)? It is a scenario where objects, persons or even animals are provided with a unique id which helps them transmit data over a network without requiring human-to-human or human-to-computer interactions. In the IoT ecosystem, any man-made object or humans can be assigned an IP address with an ability to transfer data over the network. IPv6's huge increase in address space has been the foundation stone for the development of IoT.
[one_half last="no"]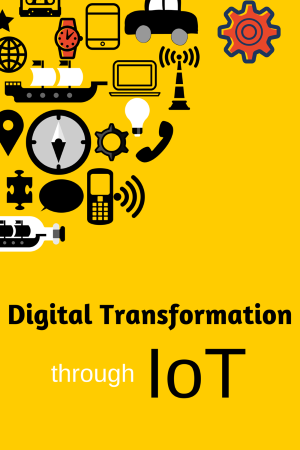 [/one_half]
[one_half last="yes"]
But many companies have been unable to take advantage of IoT. The reason are a couple of grey areas in IoT which are a matter of worry for enterprises.
IoT can is a great boon to analytics as it can be assemble data from multiple resources. Using IoT, analytics can be applied to various areas. However, this has also increased the demand of skilled workers such as data scientists. Without them, it will be difficult to make sense out of all the data extracted from various devices.
Secondly, the problem of lack of standards in IoT has to be resolved. All the internet-enabled devices come with dedicated software that make it difficult to communicate with each other. No one can access all this data from these variety of resources because of the standardization issue, making data aggregation a big problem for data scientists. Thus, for IoT to be successful, standardization is required between smart devices.
[/one_half]
IoT stands to benefit many industries. Once a solution is found to these two areas of concern, IoT will come into its own and transform the world.