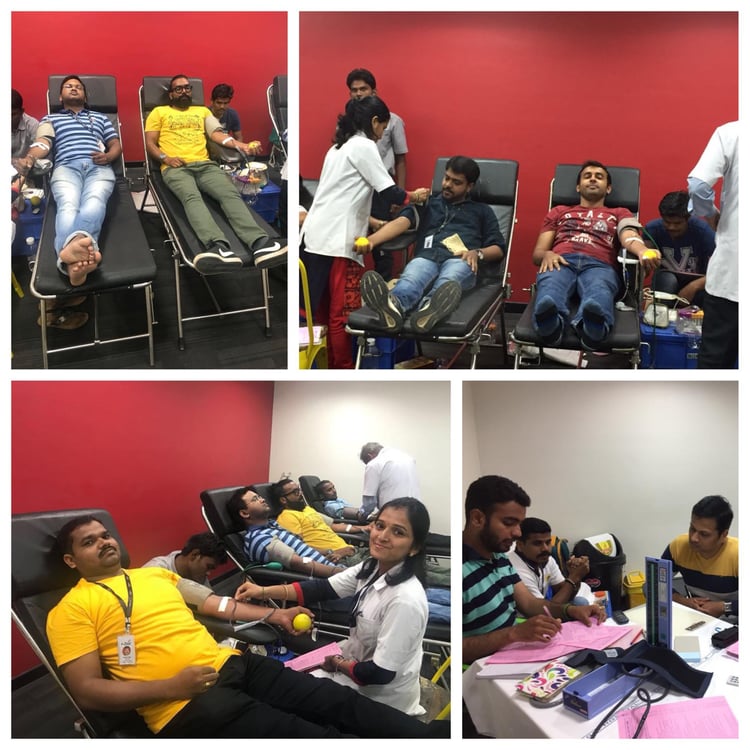 Like every year, this year again e-Zest organized blood donation camp, keeping up with the tradition of contributing to the society. Known for their enterprising behavior, e-Zestians came in full support for this noble cause to save lives. Many participants showed their commitment to the social cause going an extra mile to get other team members to contribute as well.
The blood donation camp at e-Zest is a part of Corporate Social Responsibility program held every year which sees a big number of e-Zest team members and associates participating in this drive with full zest.
e-Zest encourages its employees to engage with various NGOs and institutions committed to social cause to conduct similar activities that contribute to the welfare of the society. e-Zest is happy to be a part of this noble initiative which like every year saw employees being highly enterprising from all levels - a fresher or a CEO of the company, all are equally committed to this initiative. This is the moment where all pause from their work and do something good for the society, for saving someone's life.
e-Zest conducted the blood donation drive at its Kothrud and Hinjewadi offices. The camp was held in association with Jehangir Hospital, Pune.