Monitoring is very essential for every application and server and especially when you are running your application in Cloud. Considering that in cloud you don't get access to the physical hardware, it is very important to troubleshoot and find the Root Cause of problem using the tools and services provided by the Cloud provider to resolve the issues and continue your business. There are various cases where businesses faced long downtime due to lack of monitoring. Microsoft Azure also provides some monitoring tools to help you monitor your Azure serveries and that includes Azure Monitor, Application Insight and Log Analytics. These services comes with free tier as well as paid tiers with more additional features like more limit on daily log data collection etc.
Azure Monitor
Azure Monitoring service provides monitoring of all Azure resources at single window. To use Azure monitor, you don't to do any configurations. It's by default available for every Azure Account. It's the central monitoring for all Azure resources and central place to configure and manage alerts for any Azure resource. Also it has the Network Watcher which helps you track the Azure VNET Packets for any troubleshooting.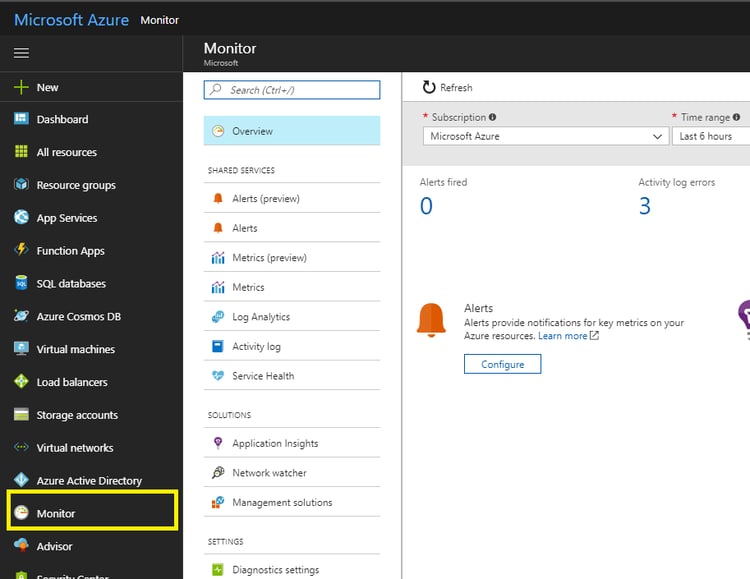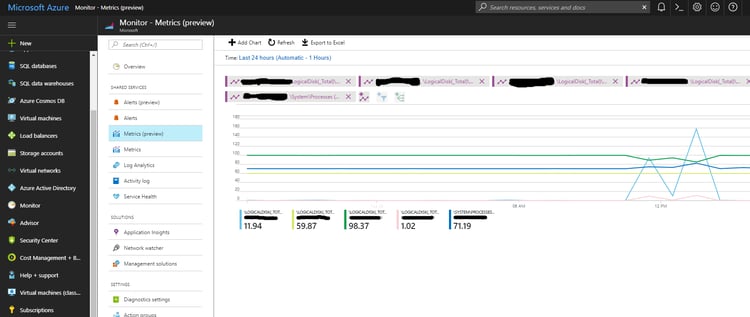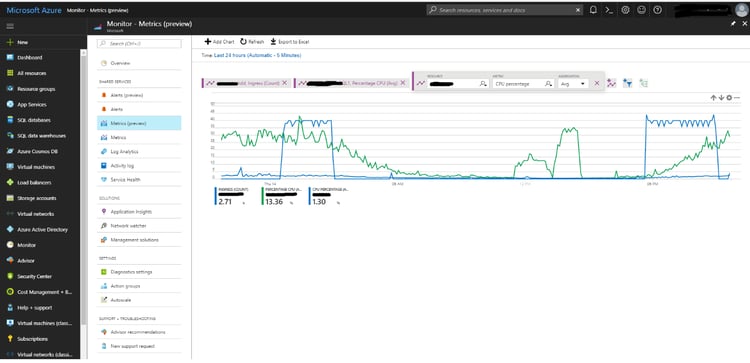 As per the above screenshots, you can apply different types of filters and get log data report analysis as per your requirement. Azure Monitor service comes in free tier as well as paid tier.
Azure Monitor Service Contains the following services for Monitoring:
Application Insight
Log Analytics – Operational Management Suite
Network Watcher