As we know that SQL server is primarily used in a majority of Windows based systems worldwide. Due to its robust nature, it was a preferred database to be used in major applications and their frameworks capitulating the opponents. Majorly it did not provide support towards Linux based operating systems.

Thereafter taking into consideration this point, Microsoft announced a launch of SQL Server 2017. With this launch, Microsoft effectively resolved the complications arising from the previous module of the application. It could now be run on Linux operating system.

Additionally, SQL Server 2017 images on Linux and Windows are now available in Azure Marketplace!

Why run SQL Server on an Azure Virtual Machine?

SQL Server 2017 is the first release which is available on Linux. In addition to Windows where there are choices of running SQL Server on virtual machines based on Linux, Red Hat Enterprise Linux, SUSE Enterprise Linux Sever and Ubuntu.

There are some advantages of running SQL Server in Azure:

Cloud flexibility
Tuned for performance
Hybrid connectivity
Highly-secured and trusted application

How to configure SQL Server on Ubuntu Server?
For configuration of the SQL Server on Ubuntu first we need to setup a virtual machine. This is easy. Use the Azure Portal and create a virtual machine using SQL Server 2017 Developer on Ubuntu Server image. For this blog I have used Ubuntu Linux but you can use Red Hat or Suse Linux as well.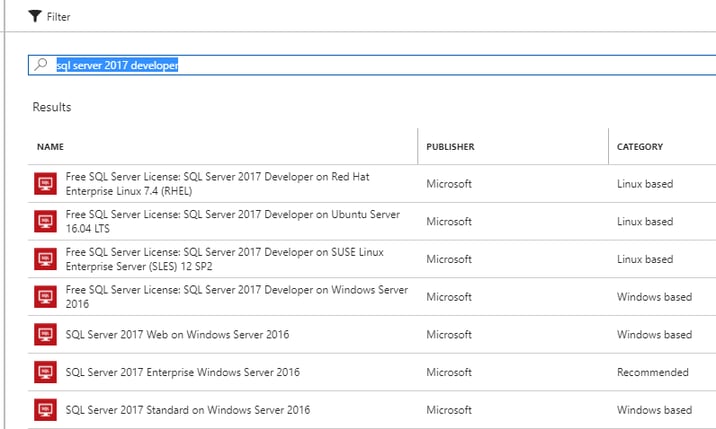 After successfully creating the VM, we need to change network Firewall settings to allow external access to MSSQL Service and for this we should add the inbound and outbound security rule.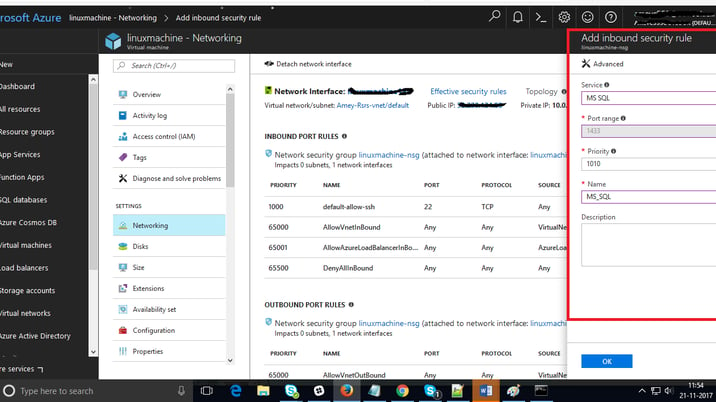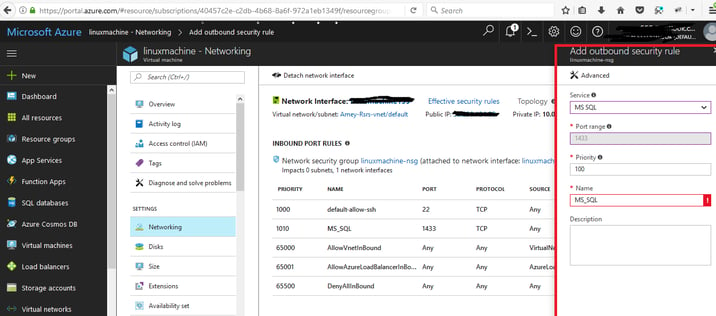 After these settings it's time to connect Ubuntu VM. For this you can choose any SSH client, but in this blog I am using Putty to connect VM. After entering into the VM it will ask for your username and password. If you forgot your username or password then you have to change it manually using Azure portal. So don't forgot your username and password.