B2C and B2B e-commerce sales are expected to surpass $3 trillion and $6 trillion respectively by 2020. The dwindling results from traditional selling methods are forcing businesses to rethink their selling approach. Digital commerce is the first thing that comes to mind as a solution. Few businesses have tried it but results are not consistent.
So why are businesses falling short when it comes to having consistently growing revenue through their digital commerce initiative?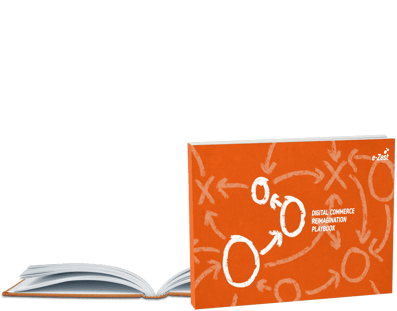 This playbook tries to outline the implementation roadmap for a successful e-commerce portal. The proven process of building an online sales platform provides a great opportunity to not only generate more revenue but also to create higher customer engagement and loyalty. It calls for a peculiar and out-of-the-box strategy. Execution follows next.
Download this ebook and learn how to:
Understand the challenges and opportunities created by e-commerce
Decide the key steps of a digital commerce implementation to run it successfully
List out the key commerce platform components
Align important players in the ecosystem
Select an integration service provider
Check through the digital commerce implementation best practices