A thought occurred to me while we were in the initial stages of having a new brand logo and by the time the logo was launched this thought was more lucid.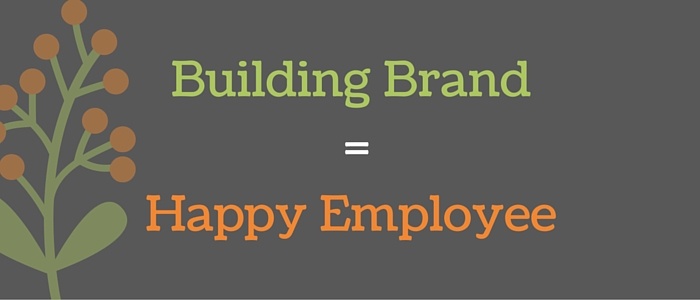 The thought was.. How important are happy employees to build a happy brand!
We believe happy employees are sacrosanct for building a better brand. Having a new logo not only gave us a positioning statement, it also made our employees feel happy and empowered. This definitely nudges us to build a better brand.
In today's competitive landscape, employees represent the company and they speak to the world about what the company stands for. Every individual and employee who is associated with the company acts a spokesperson and is an equal stakeholder in the company's success.
To make the employees feel happy and proud about the brand is the key to success of every brand. If customer relationship is a key for business growth, employee satisfaction is a supporting pillar for the organizational growth.
Not just the employee, but the way employee communicates by the way of email, phone, Skype etc. and the way employees talk, express the ideas and convey thoughts, constantly build the image in front of customer.
In this light, organizations following 'Employee First' approach have now come to realize Employee First and Customer First approach go hand in hand. In the wake of this approach, organizations today are trying their best to retain existing customers than trying to bring new ones as retaining existing customers come with more benefits and is a lot more easier.
However you need the right workforce and right employee focus to pull this strategy, and the strategy of mining existing customers has to be clearly based on high potential and high value customers. In order to move low value customer to high value and high potential, putting right kind of people at right place is important.
Organizations therefore, should build enthusiasm and give ownership and independence to employees to make them feel empowered. This approach shall not just give you happy employees but also helps you in building loyal customers thereby leading to excellent brand value.