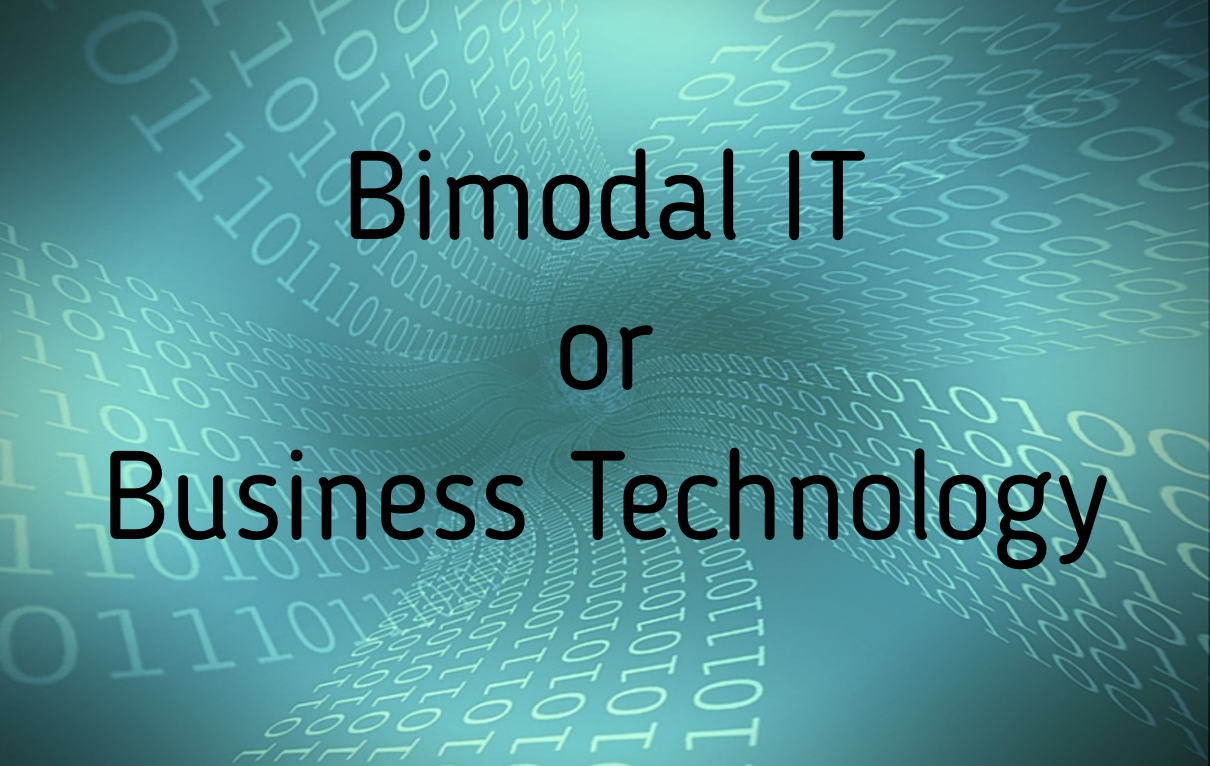 The role of CIOs is evolving owing to ever changing IT. Soon, the CIOs will have to take up new challenges in order to respond to ever-changing market dynamics. IT has become vital for every industry thus, having good IT systems is extremely important to businesses. Therefore, the CIOs are under tremendous pressure, and the successful ones are those who are able to deliver results through IT.
The IT department of organizations are working extremely hard to maintain their legacy system in order to run the business smoothly. Considering this, Gartner proposed an organizational model for IT enterprises known as "Bimodal IT". The concept of Bimodal speculates that IT organization will be divided into two groups. The first group will primarily focus on traditional side of IT ensuring the stability and productivity of an organization. Besides, the second group will balance the rapid innovation particularly associated with business units.
As Gartner introduced bimodal IT, the CIOs of several organizations opted for bimodal IT and separated their departments into two. However, Forrester finds the idea of bimodal difficult for an organization where customer satisfaction is of utmost importance. According to Forrester bimodal IT can only make things difficult for an enterprise and the actual achievement lies in "business technology".
Forrester suggests business technology is a solution, where there is no need to split the departments. All including the CIOs and the board members can work together in order to improve the technology within a workplace. Business technology can assist the experts from all the departments to take ownership over technology and elevate the business digital strategy. Its main focus is to improve the customer experience and build an effective version of IT. Forrester desires businesses to reinvent technology instead of pursuing a traditional IT approach.
Fewer businesses, opted for Gartner's bimodal IT strategy depending upon their project requirements, whereas others agreed to Forrester's business technology. In a company if the business functions or operations do not rely on each other, bimodal IT is an option for them. On the contrary, if an organization emphasizes on improving customer experience and business functions entails involvement of the C-suite and board members then they can adopt business technology approach.
In case, organizations are skeptical about the two approaches they can always gain help from the external IT partners. External organizations might be more experienced and have exposure to tackle the complex business scenarios. In addition to technology, the external IT partner can assist the businesses to improve the processes from their perspectives and hence may be able to create an award winning user experience for the organization.